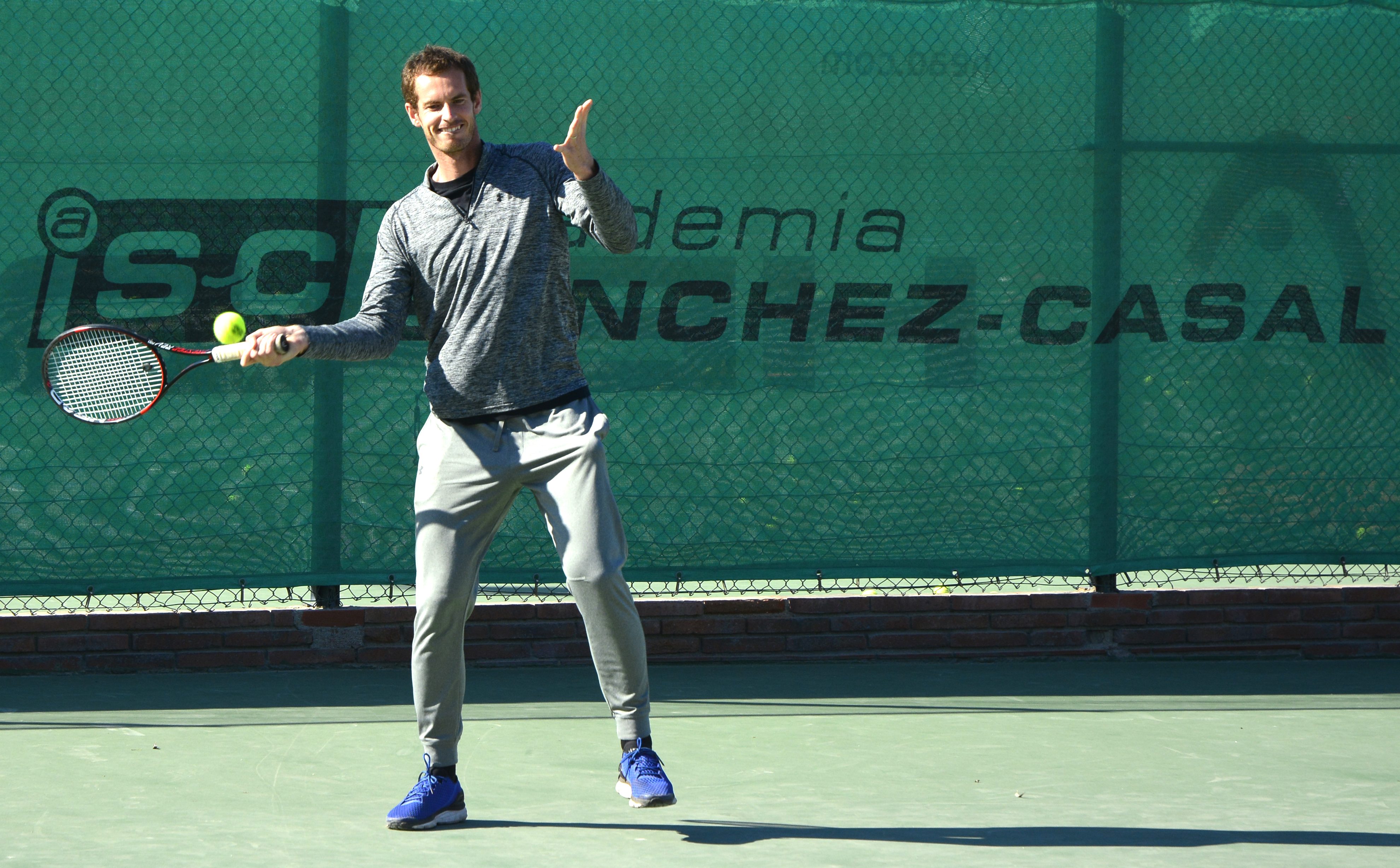 By Joanne Burns, Head of School at ES International School, Barcelona.
Murray returns to Academia Sánchez-Casal in Barcelona where he spent the "best two years of [his] life", and enjoys reminiscing with his former coaches and teachers.
"Where's the ice-cream machine that used to be here?", was one of the pressing questions posed by world number one Sir Andy Murray when he came to visit his old training grounds at ASC in Barcelona. In town to play the Godó Open, Sir Andy Murray came to our Barcelona campus for a ceremony dedicating court number one in his honor. The hundred or so aspiring young student-athletes who attend ASC and ES International School listened in admiration, excitement, and wonder as Sir Andy spoke to them about his two years at the academy and school.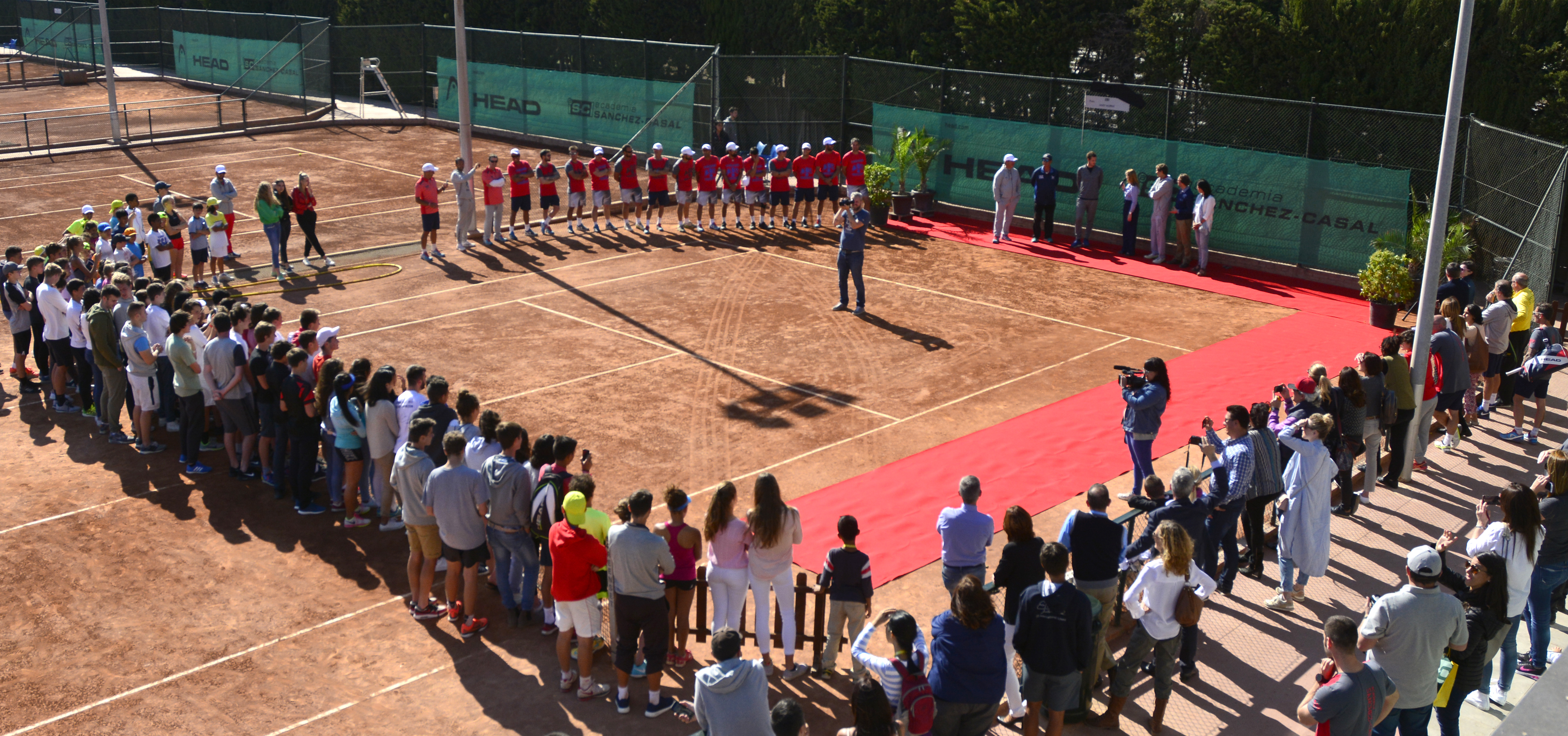 Andy spoke about the valuable and lasting lessons he learned here, and his humble and unassuming demeanor made him accessible to the athletes – more like an older brother than the tennis-god he is. He fondly greeted his former ASC coaches: Pato Alvarez, Pep Plasin, and Sergio Casal. Our current student-athletes nodded, clapped and laughed in complicit understanding as Andy talked with them. The world number one highlighted the values of hard work, perseverance and discipline, which he attributes to his time at ASC. "I learned to work hard here, and I learned about discipline", he told the student-athletes who today follow in his footsteps. "I haven't been here in seven or eight years, so it's really cool to come back. I never expected to get to number one in the world, but it happened, and a lot of it started here".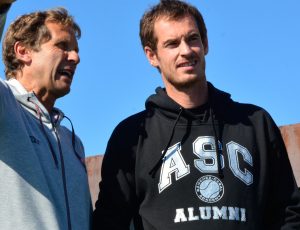 After the ceremony, Andy generously posed for selfies and signed a multitude of tennis gear for the young fans: tennis balls, hats, towels, mobile phone covers, shoes and t-shirts. His warmth and kindness were indicative of the bond he felt with the young student-athletes following in his footsteps on the red clay of ASC. Following the signing and photos, Andy requested to see his former classrooms and dorm room. His curiosity and excitement were palpable as he visited spaces where he had spent two of his most formative years.
Emilio Sánchez-Vicario, Director of Academia Sánchez-Casal, would tell you that he knew from the first day that Murray had what it takes to become a professional, but for me, his unsuspecting English Literature teacher back in September 2002, I had no idea of his potential. I remember vividly my first day teaching at the school, and finding a gangly, curly-haired Andy Murray in my English Literature class, fresh off the plane from Scotland, ready to play tennis and go to school. I remember he earned 100% on the English level test I gave him, in his quiet and unassuming way, obtaining excellence effortlessly, even in the classroom. Andy's focus was definitely tennis, but that didn't stop him from doing well at school too.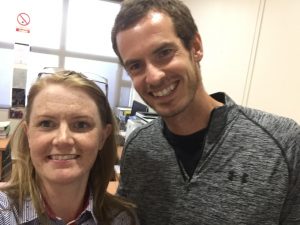 When Andy returned this week, he was nostalgic for the old times, and together, we visited the classroom where I taught him (now our school reception area). To my surprise, Andy was just as I remembered him. He was unassuming, modest, and genuinely thrilled to visit his old haunts. With childlike enthusiasm, he went from one room to the next, looking at the furniture and decorations in delight. He remembered his French classes, where he told us that his best friend always wanted to copy his homework. Like many alumni, he mostly remembered the mischief he and his friends got up to, but stories of trying to copy homework and stuffing themselves full of ice-cream just added to the delightful impression that he was reliving some of the fondest memories of his childhood.
I remember that in April of his first year in the school, Andy was heading off on a tournament, so I dutifully gave him two weeks' worth of assignments that he would need to complete while away.  However, his trip was to be a lot longer than I originally thought.  Throughout April and May, he and his classmate Dani Vallverdu were unstoppable in Italy, winning no less than four Grade 1 and 2 ITF doubles tournaments in a row. Andy also won a grade 2 singles title on the same trip. Vallverdu would later become Murray's hitting partner and coach: the bonds forged during this trip carrying through to their professional careers. When Andy did return from those tournaments, I remember his head was spinning from the overwhelming success he'd experienced, and he initially found it hard to concentrate in class. From then on, I could only sit back and watch him exceed everyone's expectations. Andy was taking off as a player, and before I knew it, he had won the Junior US Grand Slam at the age of 17.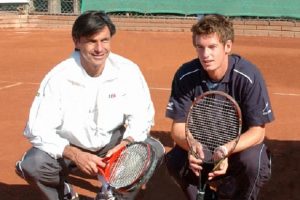 This week, when Andy returned to inaugurate a court in his name, it was a mild mannered and excited alumnus I welcomed. After years on the tour, he greeted the young student-athletes like they were his old friends, and fondly reminisced about "the best years of [his] life". After visiting his old dorm (room 4 in the residence), he stopped to watch one of our 14 year old annual players train on court with his coach. To the young player's surprise, Andy stepped on court, borrowed the coach's racket and began hitting. With the elegance, control and power the whole world has come to recognize as Andy's style, he hit forehands and backhands with several of our annual players.  Andy looked to be very much at home on the courts where years before he made the leap from amateur to professional. It was like he had never left, and we had that 15 year old, gangly Scottish kid back again. Except he's not so gangly anymore. And he's now number one in the world. It was great to welcome Andy home again. Next time, we'll treat him to a free ice-cream!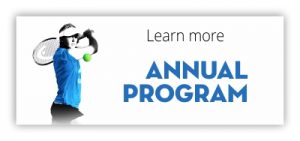 Joanne Burns
Head of School, ES International School, Barcelona.