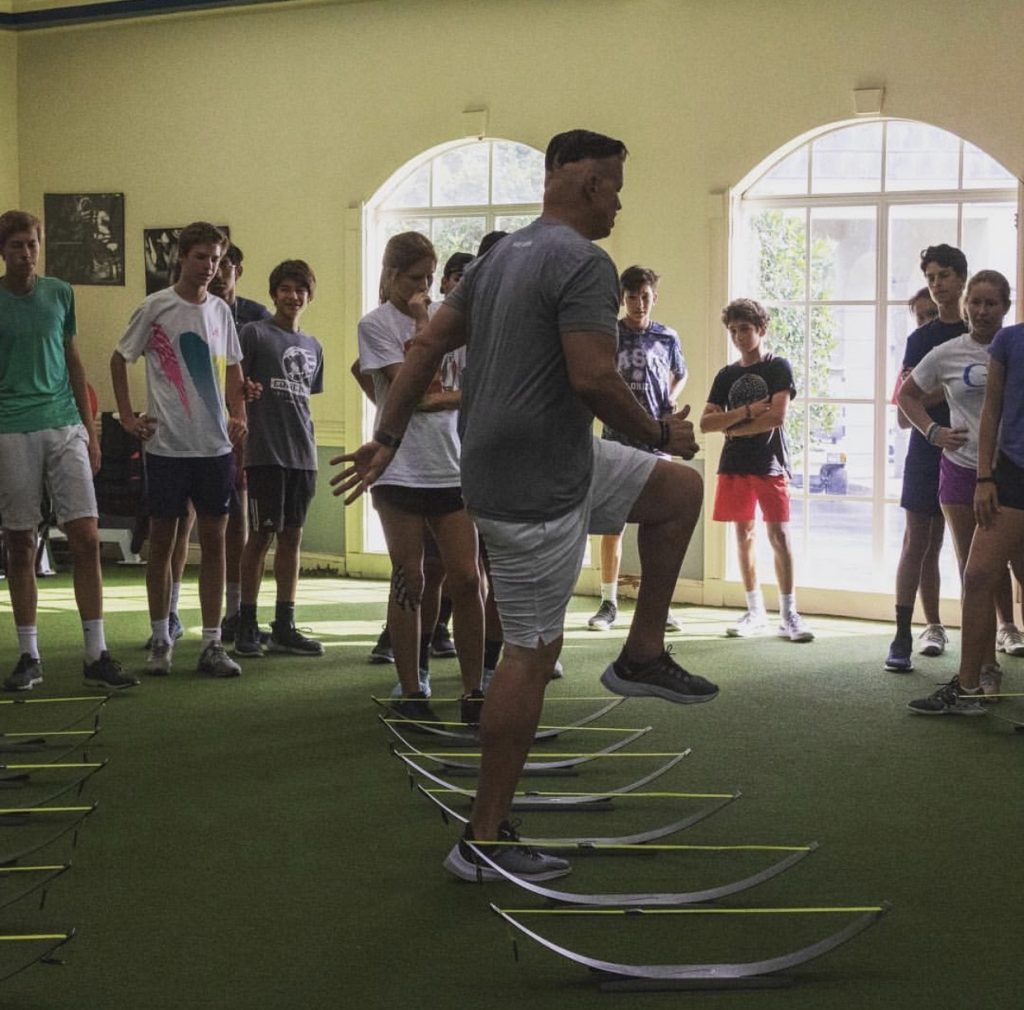 Fitness in tennis represents a very strong and important pillar on the players preparation; a well designed physical plan can be the key factor for a successful match result. At ASC daily physical training is composed of 1 hour of athlete-specific performance training; working on different aspects including: speed, power, agility, quickness, coordination, balance, and core.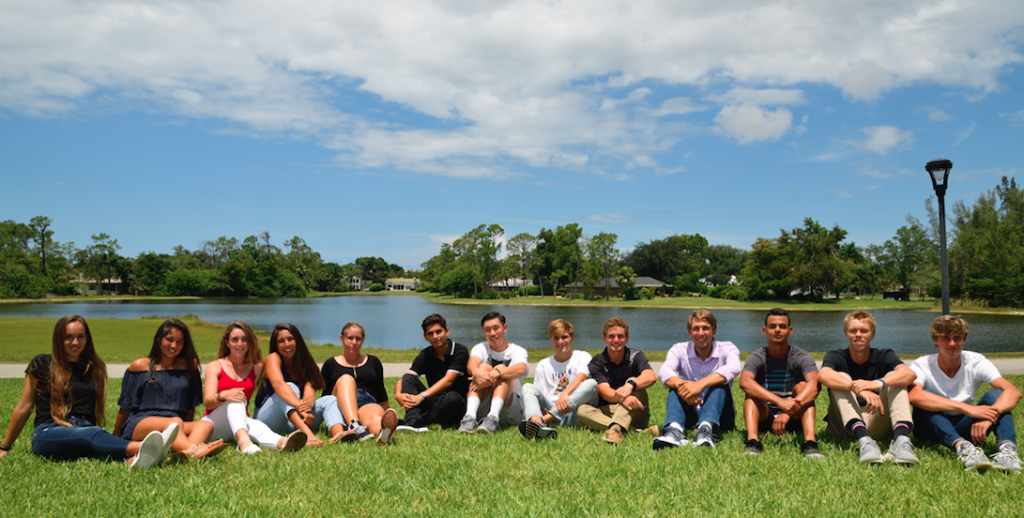 As the Class of 2019 prepares to graduate from ASC/ ESIS, a wide variety of opportunities await them in life, most immediately at colleges and universities throughout the United States. The 13 seniors, comprising the largest Academy class from Naples to graduate thus far, have accepted offers from some of the finest academic and athletic programs in the nation, among them Tufts University, Michigan State University and Brigham Young University.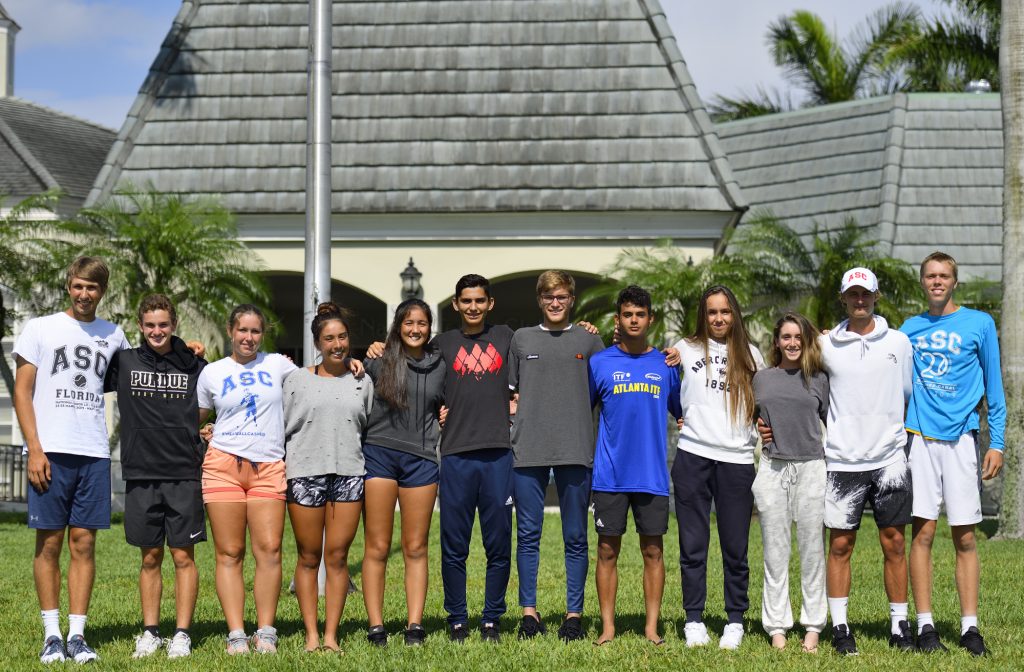 There are only a few weeks for the long-awaited graduation of our students-athletes at ASC Florida, we wanted to interview our senior students and know their stories of how they got to Sanchez-Casal, what their expectations are in this new university stage, and their advice for young people who seek to balance tennis with their studies; they told us how all the effort was worth it in the end after so many years of sacrifice and hard work. Clara March, Aleksandra Caricir, and Casey Cummings of the Sanchez-Casal Florida Academy.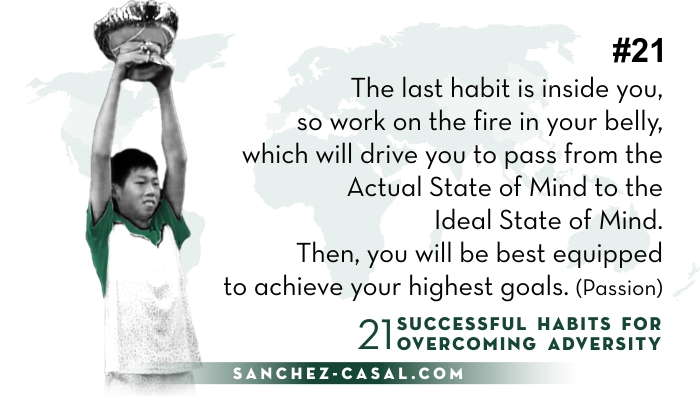 Everything that happens has a reason: some people call it 'destiny', others 'energy', some people call it 'luck', and others, 'bad luck'. I think I'm fortunate to live life how I choose. I carry with me my principles and values, and I am that way partly thanks to my parents, thanks to the education they provided me, some key people that became role models in my life but mainly thanks to tennis, which shaped my character and made me resilient to adversity.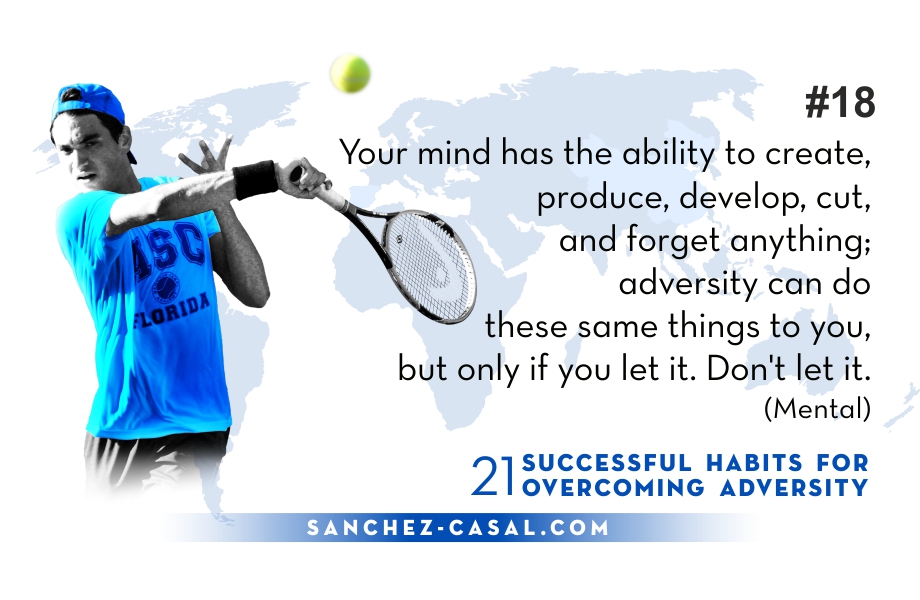 Tennis is a very demanding sport mentally, requiring strong focus, maximum attention, and motivation for a long period of time. However, it is also a noble and generous sport because it allows you to overcome adverse situations and rectify problems in the middle of a match. Our mind is our most powerful tool to achieve it.
Champions are those that in the face of adversity are resilient.
This is quote 17 of a series launched by Emilio Sánchez Vicario under the title '21 Successful Habits for Overcoming Adversity'. In his previous articles, Emilio has linked together personal experiences with other people's stories of progress and improvement, with adversity as the underlying theme. The 17th quote is entitled, 'Accept that adversity is always there: you have to live with it, it is part of your 'Actual State', it is a part of everything.' In this article, we wanted Emilio to explain why he choose adversity as the underlying theme of this series, and what it means to him.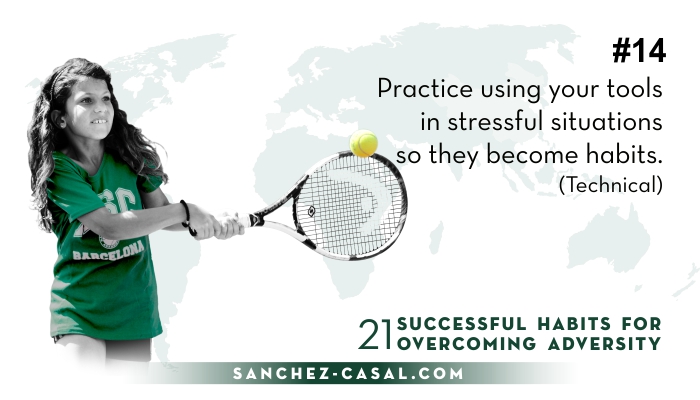 It's been 18 years since we founded the Sanchez-Casal Academy in Barcelona, and 4 since we opened our academy in the US. Our mission is very clear: to provide opportunities in both tennis and education. We have helped lots of students to go through college placement process and take advantage of the fantastic education system provided by the USA, which allows players that love a sport to practice it and attend college at the same time. In Spain and the rest of Europe, those possibilities quickly vanish. If you want to succeed in tennis or any other sport, you won't find any infrastructure or competition.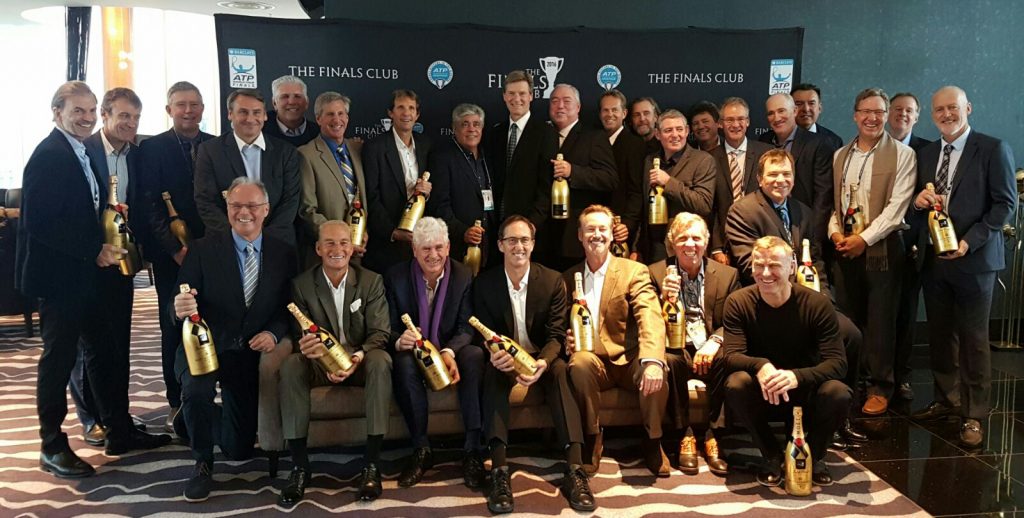 The ATP invited Emilio Sánchez Vicario and Sergio Casal to be part of the "Finals Club", an exclusive club that celebrates the heritage of the ATP World Tour finals, and honors the players who had such an important role in the success of the event. We are proud of our founders!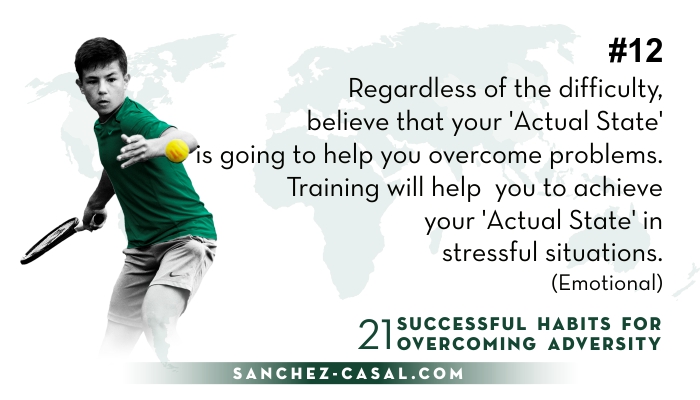 Michelle Konkoly is all energy and determination. Last summer, the 24-year-old athlete saw her dreams fulfilled when she won 4 medals at the 2016 Paralympic Games in Rio and broke two Paralympic records in the S9 100m freestyle and the S9 50m freestyle.
Originally from Pennsylvania, at Georgetown Konkoly joined the university's swimming team. Her life was changed dramatically, however, when in her freshman year she fell five stories out of her dorm window and was seriously injured. She fractured several ribs and a vertebra, damaged her spinal cord, and as a result, was left paralyzed from the waist down.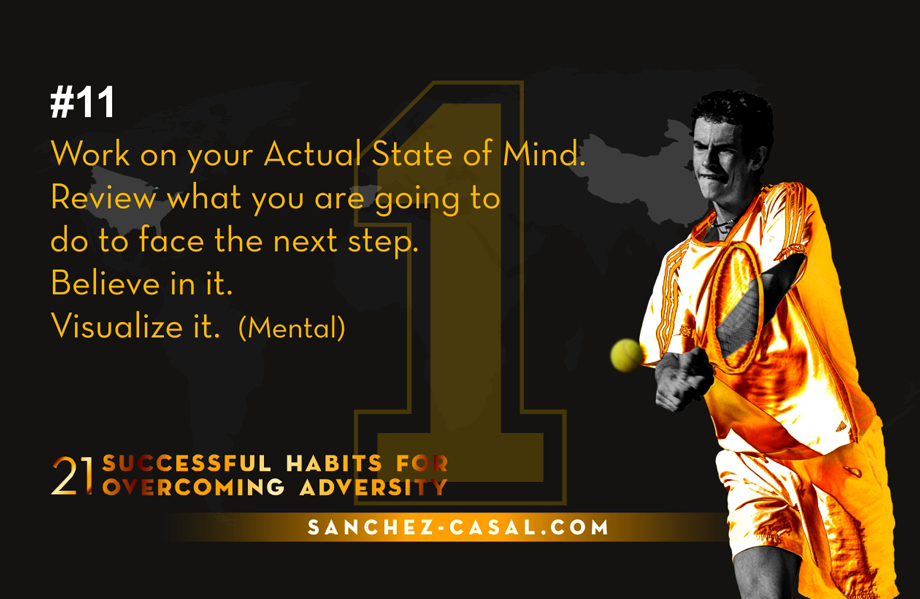 Today is one of those days when you walk around with a big smile on your face. I am proud of what I do; I am part of the journey helping others create opportunities in tennis, education and life. Therefore when you wake up and realize that one of your student-athletes has fulfilled his potential and becomes NUMBER ONE IN THE WORLD, it just fills you up with a sense of pride and accomplishment. Everything that you work for makes sense.