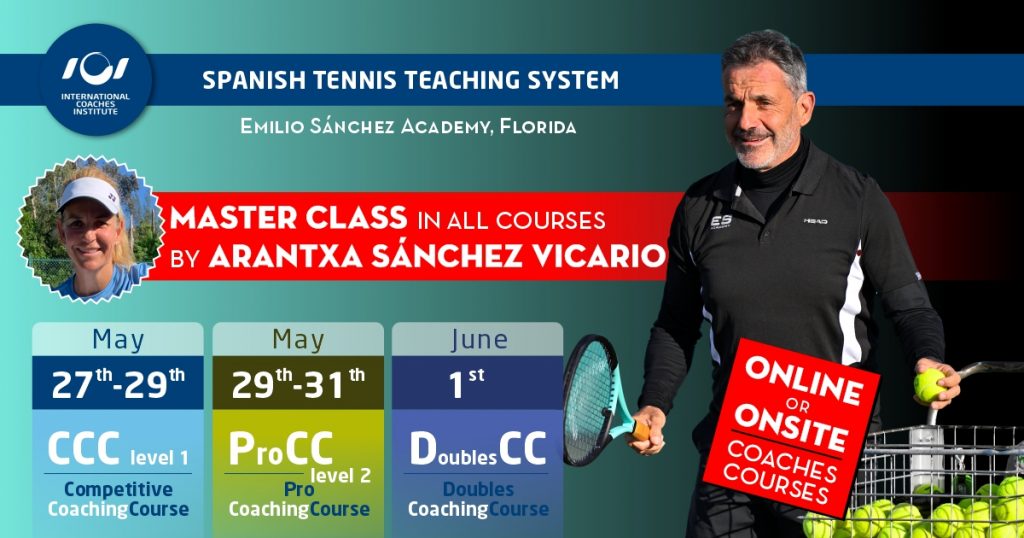 Motivation is the key to success. And, in sport, the coach is the main motivator, and together with his personality, conviction, goals and motivational techniques are essential for the development of success and behaviors of the players.
What better than having the opportunity to be part of the ICI, International Coaches Courses, a methodology based on the ES Academy system, which prepares coaches to develop their profession in high-performance tennis.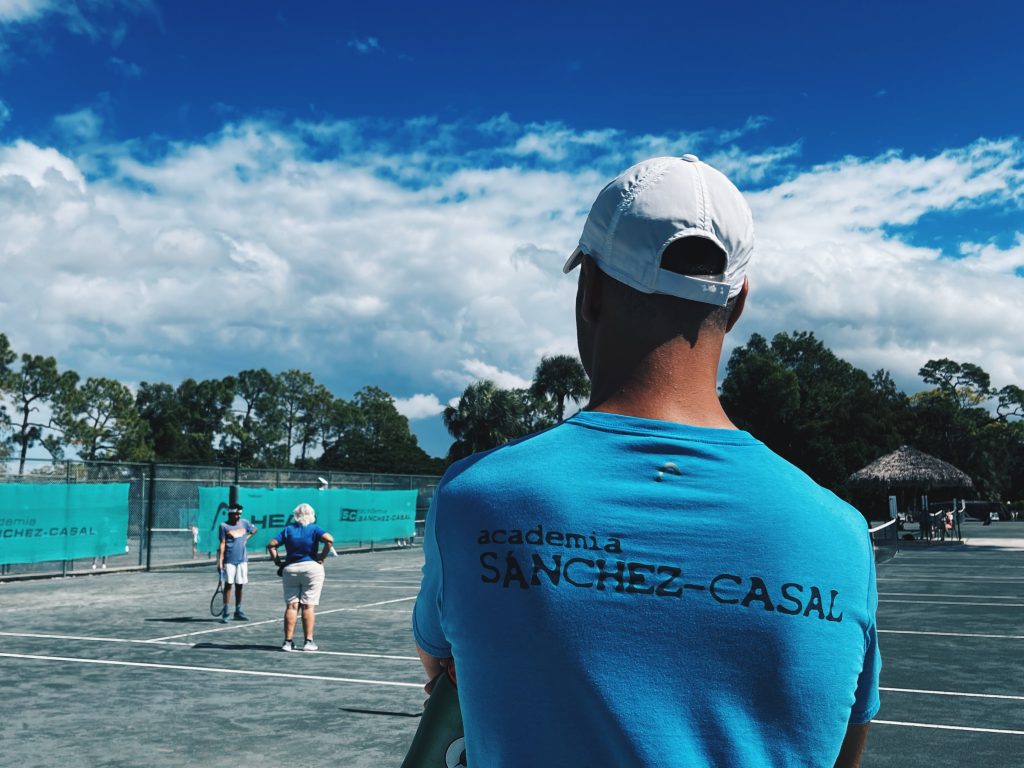 On National coaches day, coaches from around the world are appreciated by all their athletes, institutions, and countries. But what do you think about it? Go back in time, when you were a young player, wearing oversized tennis shirts a backward hat grinding on the court every day. You were playing intense and long matches, traveling away from home, and staying at random hotels. When do you think about these situations, who was next to you? Your coach. At that moment you just saw him/her as your coach.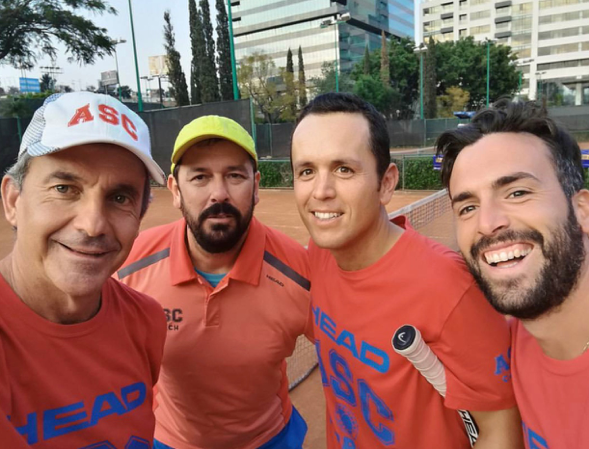 In Sanchez-Casal, a coach is not only the one who feeds drills, and corrects the player's game. The coach is the tutor, the one with the power on his/her hands to develop the game of the player. A coach is a person who is responsible for a group of players, the one that creates a connection with those players that make them feel secure. When you watch tennis TV don't you see the player looking for the blithers after a point to make eye contact communication with his/her coach that nobody understands but them? Well, that is the connection I am talking about. The coach has to know the player's needs, he/she has to know when to push the player and when to engage with the right motivation.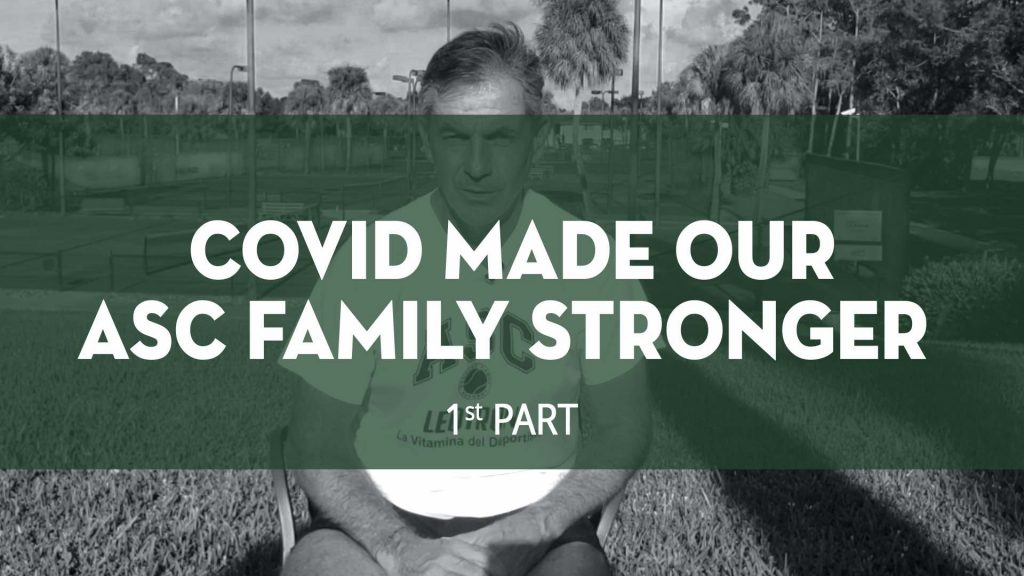 2020 is proving to be a strange, very strange year. What started as a new disease in a city in a small part of the world, ended up being a global pandemic. Little by little, we saw how countries were closing their borders, how citizens were staying at home. We also closed: first the academy in China, then one in Barcelona, and finally both in the USA.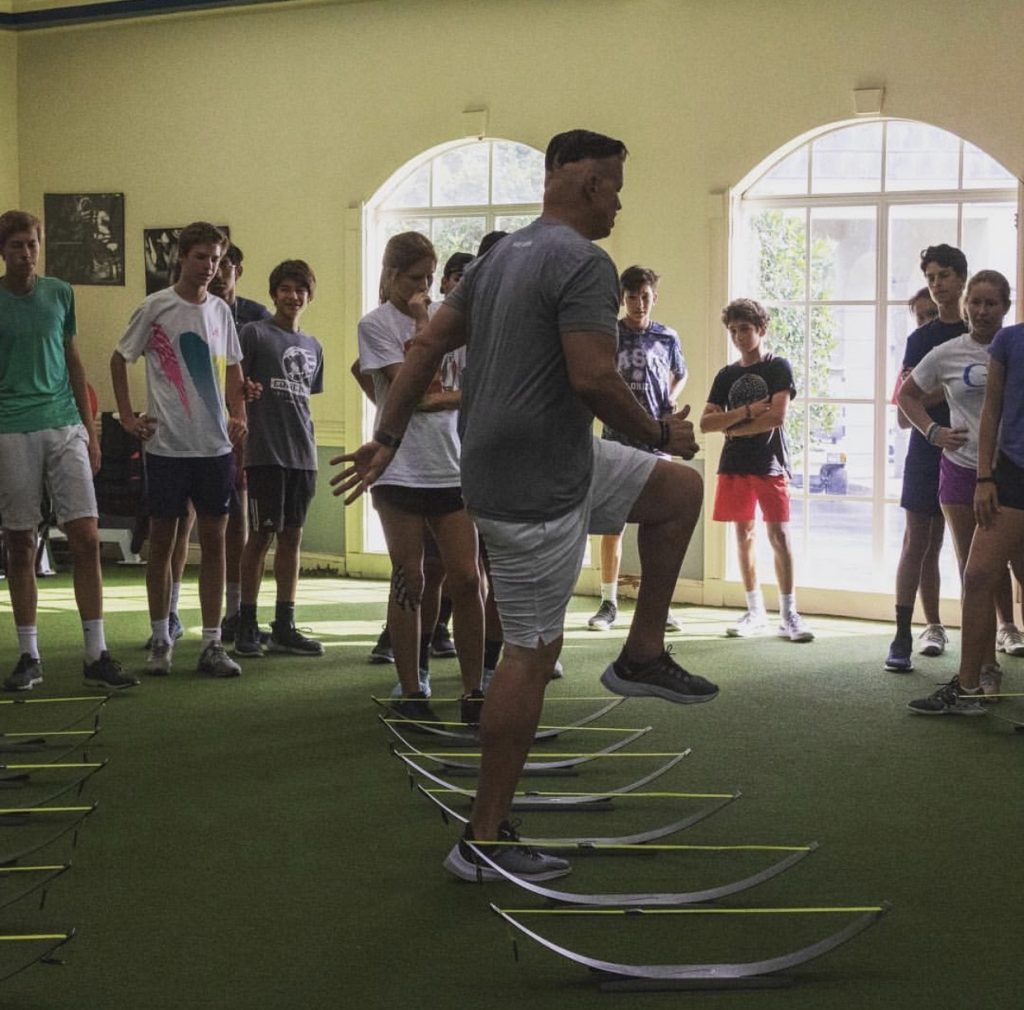 Fitness in tennis represents a very strong and important pillar on the players preparation; a well designed physical plan can be the key factor for a successful match result. At ASC daily physical training is composed of 1 hour of athlete-specific performance training; working on different aspects including: speed, power, agility, quickness, coordination, balance, and core.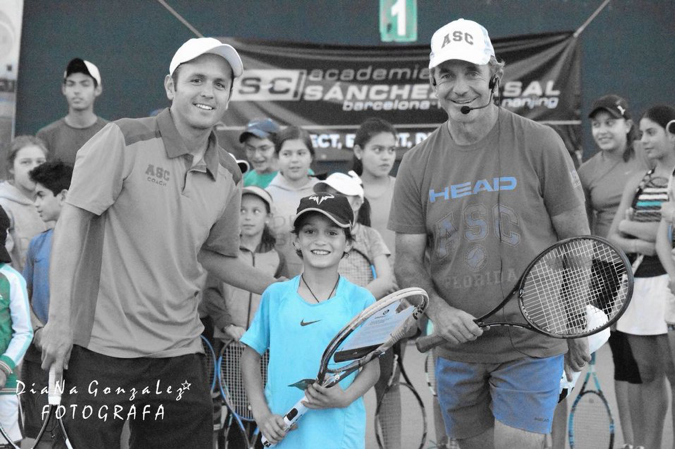 At first glance he seems shy, or maybe he is, but as soon as he speaks, his low tone captivates you. His arguments are very strong, and he knows how to put himself in your place. Víctor Hugo Camargo puts effort into what he does, he is always available, and the ASC values ​​are his DNA. He is involved with attention, his greatest virtue is that he cares about others and gives everything for them.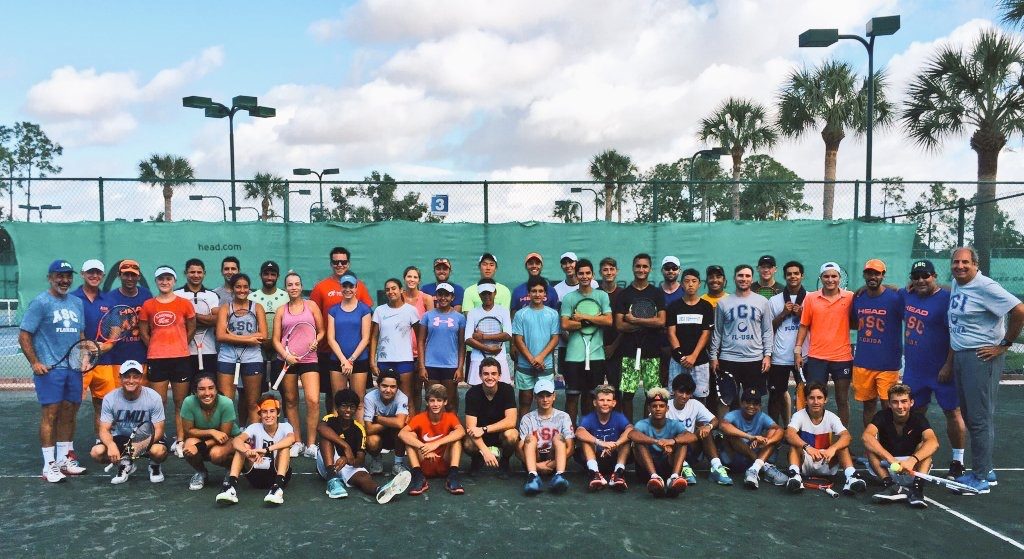 This year is our 20th year anniversary, looking back it's amazing how fast it went, I could write pages and pages of our success and relationships with amazing people. It brings a smile to my face when I hear testimonials from past players and they talk about hard work, effort, discipline, and respect. Our mission of creating opportunities in tennis, education and life is stronger than ever and it makes me proud to look back and see that base of our success and values are still intact.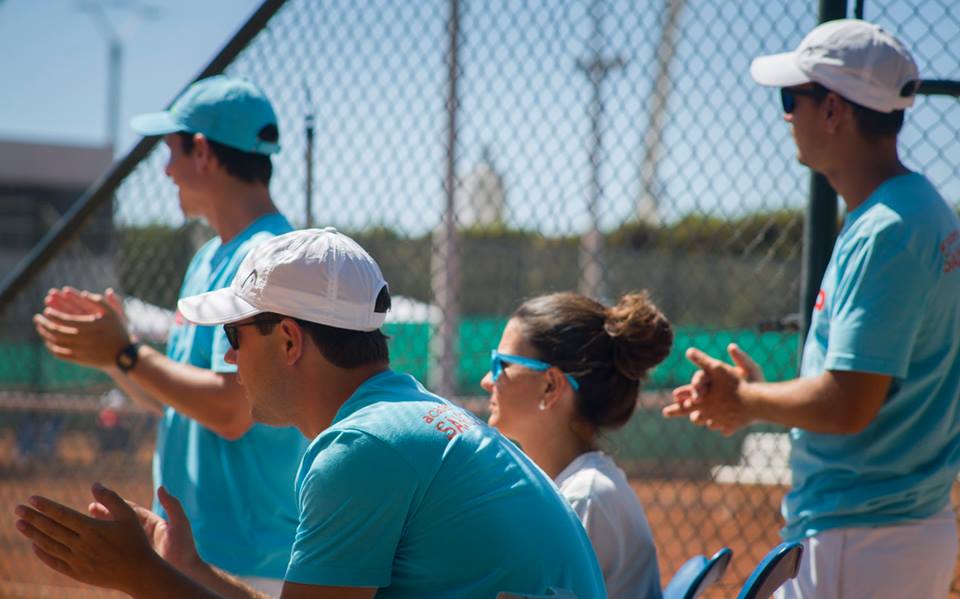 I want to take this opportunity to introduce you to Vovodymyr "Vova" Nikolenko, another great traveling coach who has been on the Sanchez Casal team for many years. He started playing tennis early on at the age of 7 in his home country, Ukraine and arrived in Barcelona as a student-athlete in 2003. After high school, he decided he wanted to continue being a part of ASC and started coaching in 2006.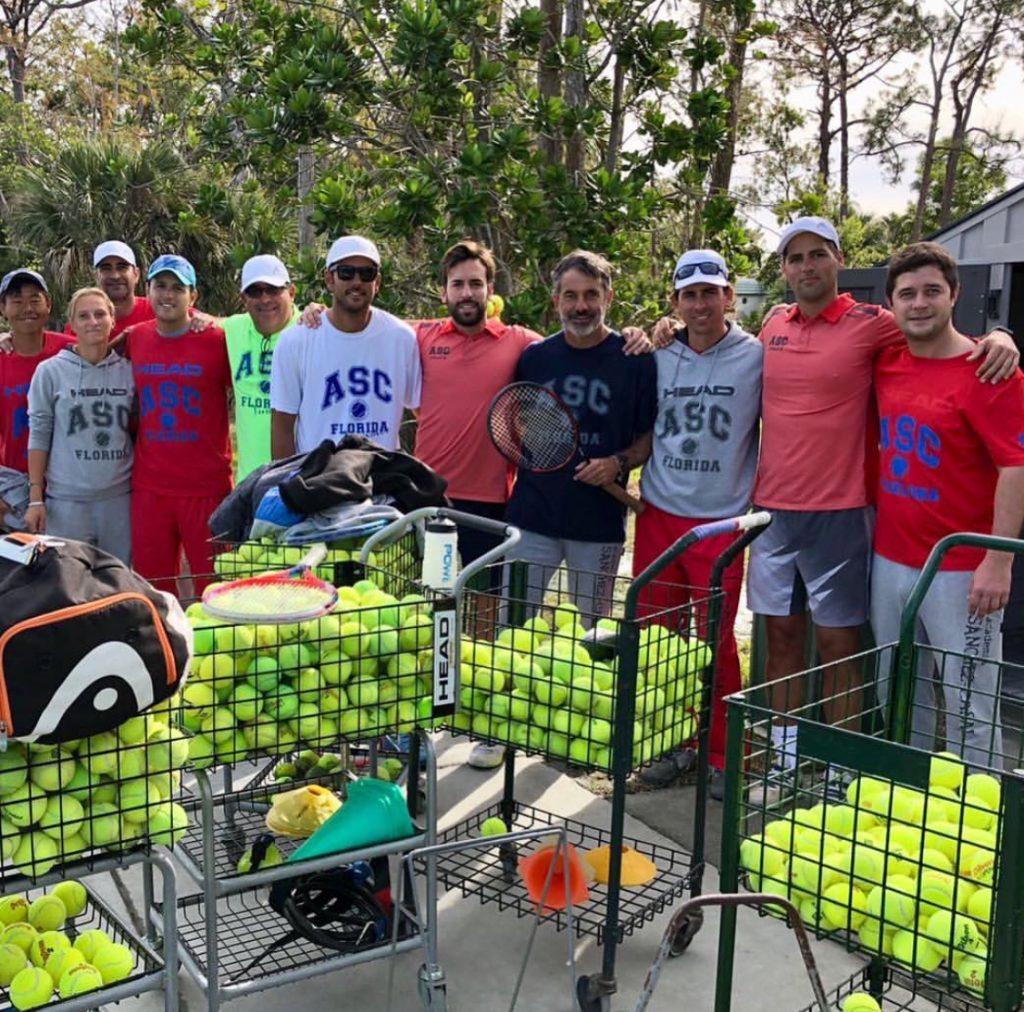 This week I want to share a story about a special person on the Sanchez-Casal team, Alvaro Pino. Alvaro is the son of Antonio Pino, a former tennis player, and coach who has worked with us since the Academy was founded in Barcelona.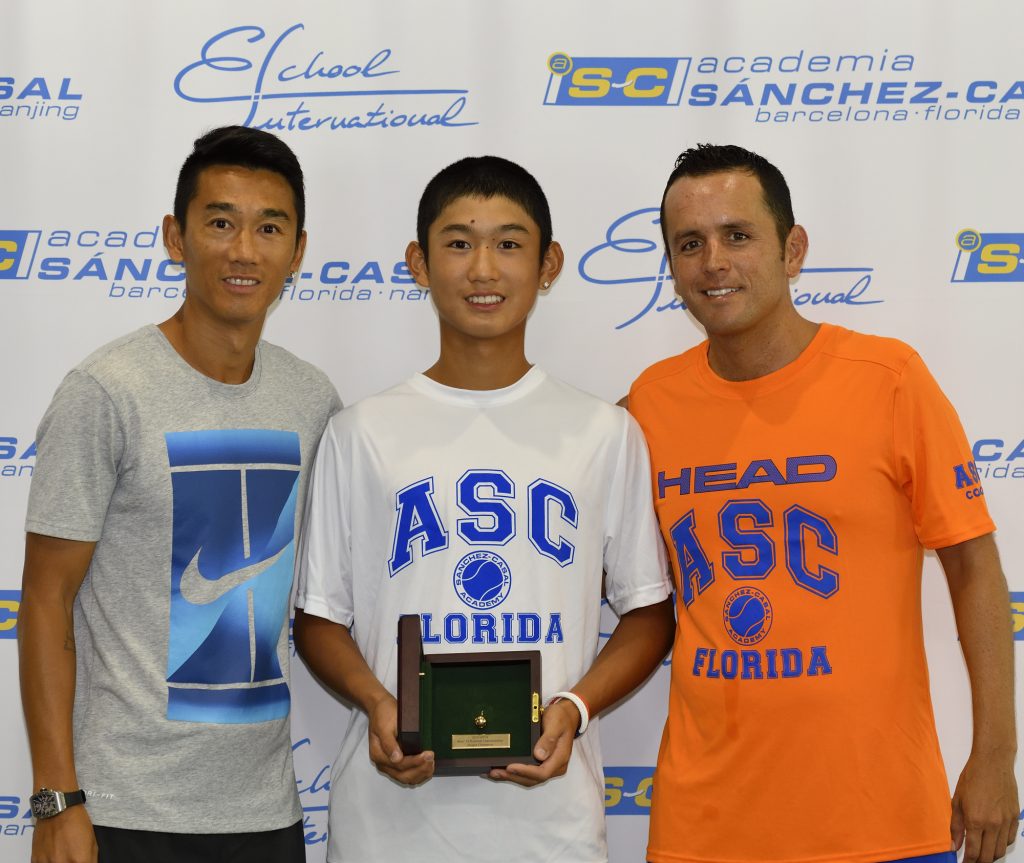 The week in Mobile, Alabama went by fast and was solely concentrated on the tournament. It hit me at the trophy presentation when the announcer asked Jerry which places he liked most during his stay in Mobile, and Jerry answered, "the club was very nice". We spent eight days in Mobile with very little time to go around and explore the town, but Jerry was cooperative and willing to sacrifice his free time because he knew he was there to win. This is the type of sacrifice a tennis player must make in order to achieve solid steps in his formation, even at thirteen years old. For anyone involved in helping young players, finding balance is an everyday dynamic. A kid is a kid, but in a competitive sport and environment like this, they need to develop professional skills from the beginning without losing their playful essence and "spark" that makes them fun individuals to be around.