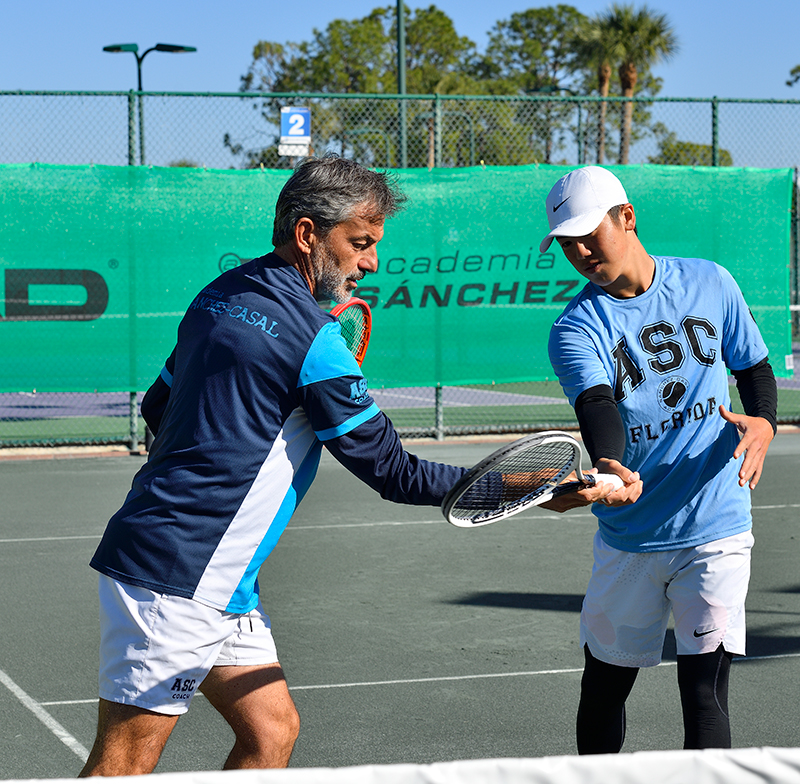 By Emilio Sánchez Vicario, Founder & CEO of Sanchez-Casal Academy
I am Emilio Sanchez. I am 55 years old. In the eighties and nineties, I competed at a pretty good level and even won some Grand Slam tournaments and Olympic medals. After that professional stage, I coached tennis players individually as well, such as Davis Cup teams. I combined my work as a coach with founding my own Tennis Academies, both in Spain and the USA, where students could take advantage of opportunities that tennis and education providers. I also shared my knowledge on TV and created my own Foundation, "Fundación Emilio Sánchez Vicario", to help children achieve a better life through tennis.
My zodiac sign is Gemini, and for those who know us, we are thinkers, we are unpredictable, we love people and we care for them. We also have a very curious ability: our mind works, every night, in a way capable of creating little movies that we then translate into reality the next day.
So, I see my life divided into stages: 8 years before dedicated to tennis, 10 years developing myself as a tennis player, 14 years working as a professional tennis player, and 20 years coaching. It was probably a normal evolution, until last year when Covid arrived.

Each year, our elementary teachers take different professional development courses that keep them up to date with the philosophies and techniques of the IB Primary Years Programme (IB PYP). IB training encourages critical thinking, self-reflection and continuous improvement as a teacher. It gives them access to innovative and diverse education frameworks, planning documents, teaching resources and evaluation tools that improve student learning.

At long last, we have come to the end of the year 2020! We can't help but look forward to one of the most unexpected years of our lives finally ending. We are truly ready for this year, which has brought us a new disease that continues to knock down the whole world, to be left in the past. Indeed, it has been a tough year, but we have already talked about it too much! Now that there are only a few days left, we prefer to think positively and remember everything it has taught us.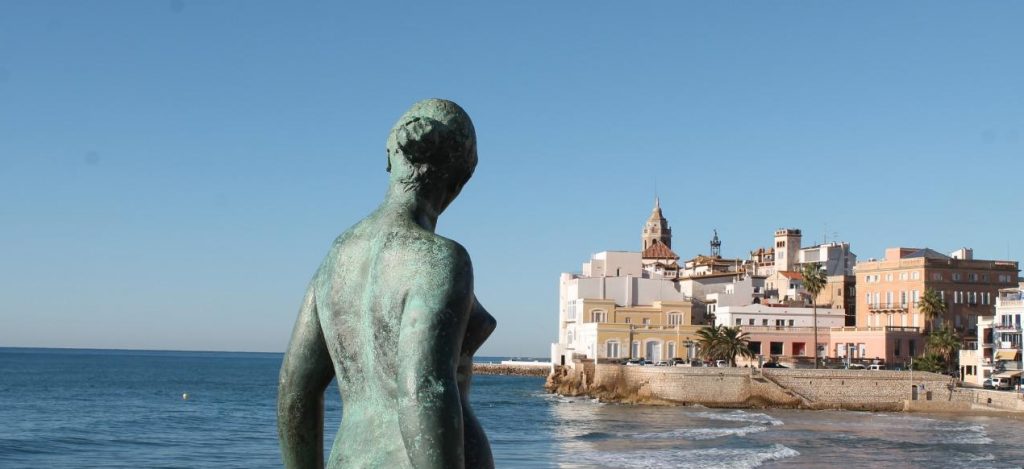 Being a creative, critical thinker is one of our Core Values at ESIS, and developing this side of ourselves is integral in every classroom. These skills are important for problem solving as well as reading and writing, and attention to detail is paramount in being successful in any undertaking. This semester in Middle School, Mr. Gaudin was inspired to share his love for photography and the joy that being creative with a camera can bring.

At Sánchez-Casal Academy, we do love to welcome our former students. Many of them visit us, especially during summer, and come to enjoy what was their second home for a while. The academy becomes a meeting point for former colleagues, who now live far from each other, but who take advantage of their holiday to meet again on the court. They also visit us to train, to keep fit or to improve aspects of their game with their former coaches.
Marc Feliu and Diego Herrera, from Class of 2018, visited us this summer and shared their time and experiences with us.
After 5 months of uncertainty, June of 2020 started with brightness. All of our academies were open, our main objective was to protect our community. To be able to guarantee the health and wellness of our big ASC family, we adapted our spaces, protocols, groups and we faced the summer with the motivation of welcoming our summer students. Also the new scholar year 2020-2021 starts with big challenges and we want to share with you, with a new video, how do we face them.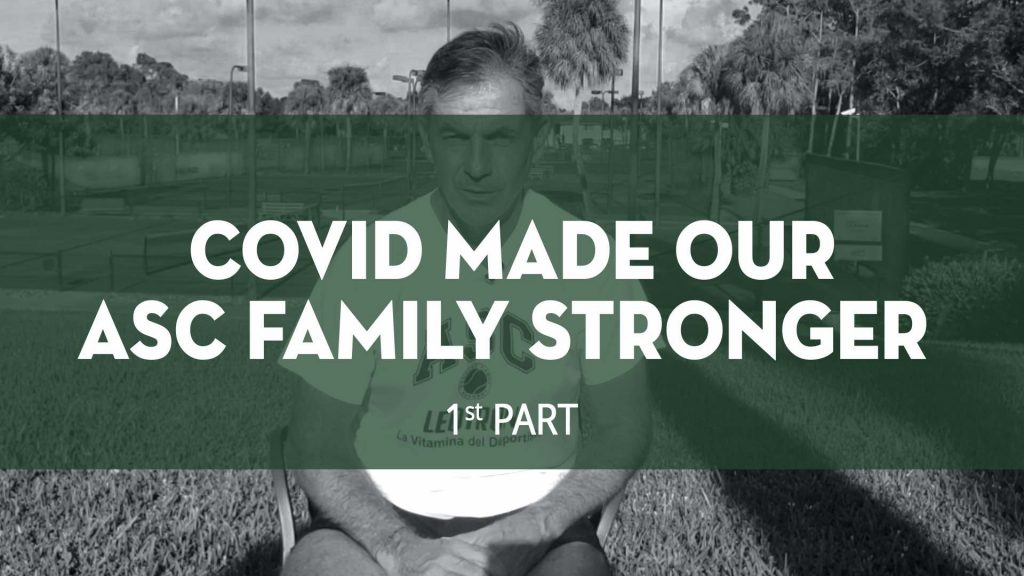 2020 is proving to be a strange, very strange year. What started as a new disease in a city in a small part of the world, ended up being a global pandemic. Little by little, we saw how countries were closing their borders, how citizens were staying at home. We also closed: first the academy in China, then one in Barcelona, and finally both in the USA.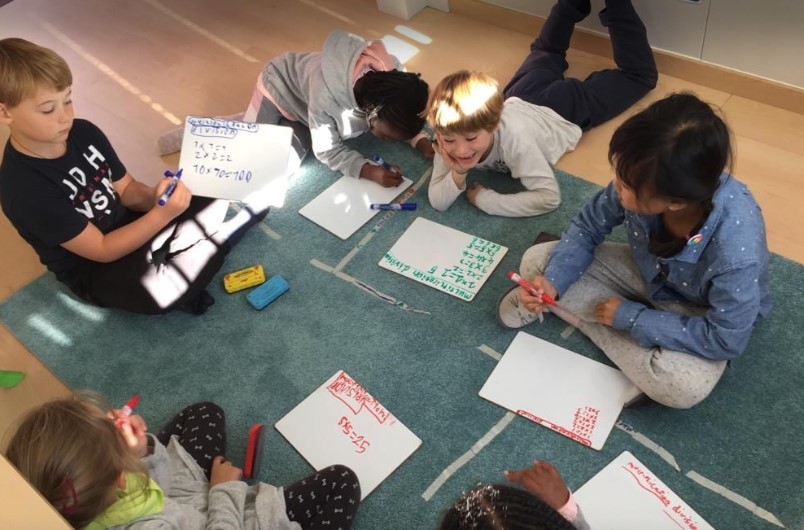 This past July, our Elementary School received confirmation of acceptance as an IB PYP World School. We are very proud of the accomplishments mentioned on our report. In many areas we were delighted to read that we exceeded IB's expectations and were commended for our dedication to the program. The following are key statements taken directly from our commendation list.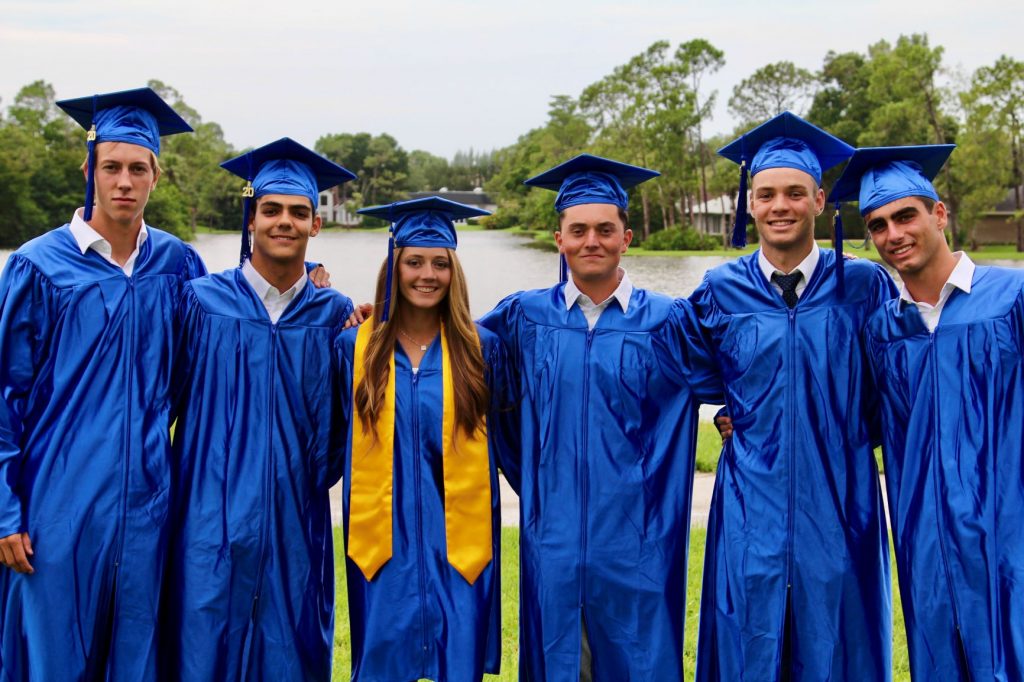 By Tatiana Batalla and Ivette Nieto , Marketing department of ASC Florida
And yet we celebrated! We celebrated the end of the school year, the laughs, the hard work, the study, the accomplishments and the moments of joy. We set up a special event for a special day. We decorated the room with bright balloons and night lights, we helped the graduates with their speeches, we dressed them up with their caps and gowns.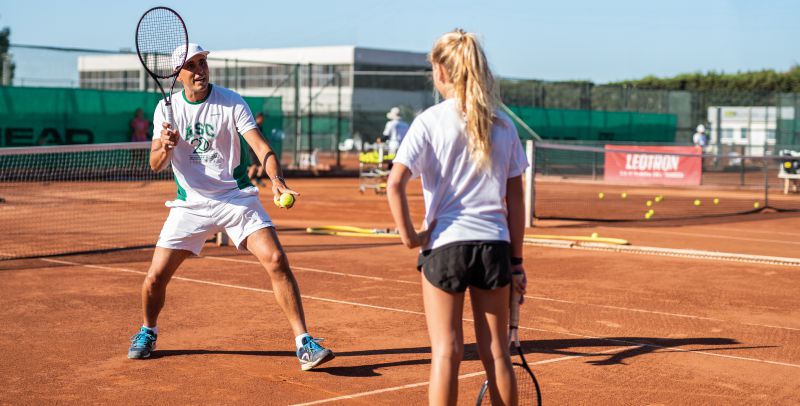 At Academia Sánchez-Casal Barcelona, we want to return to training as soon as possible, and also as safely as possible. For this reason, we have designed a specific plan that will facilitate the recovery of the physical and mental conditions of our annual, semester and monthly program players. After the period of confinement and inevitable disruption to the usual training sessions this has caused, we understand that each player will have unique and individual needs.