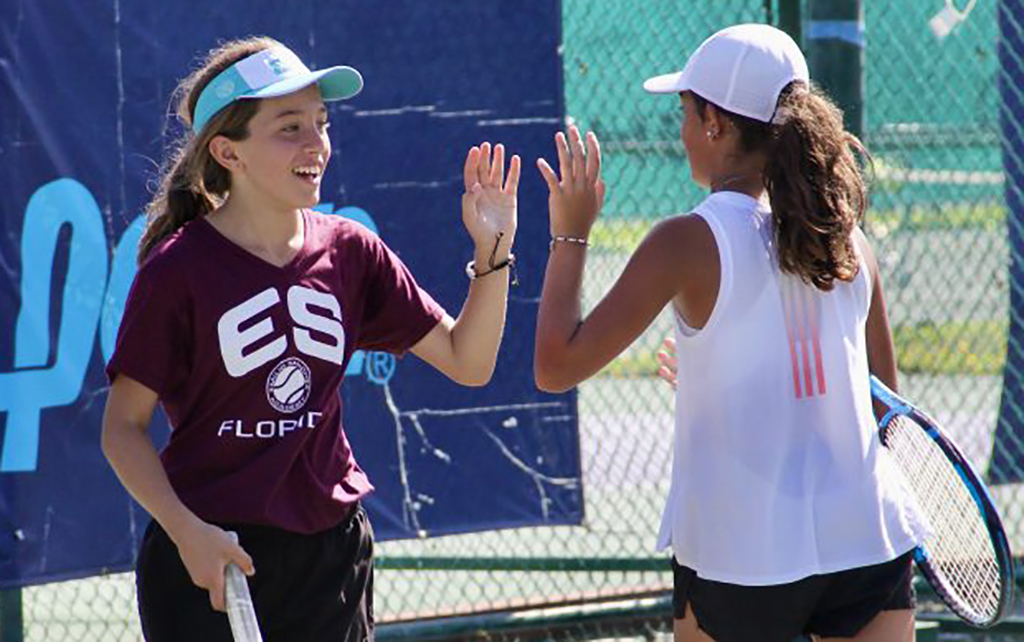 There are many studies that indicate that summer makes us happy, so why not spend it with the ES Academy? If you have had the opportunity to go to a Summer Camp, you will agree with us that it is an unforgettable experience that everyone should live.After a long school year, leaving home and living […]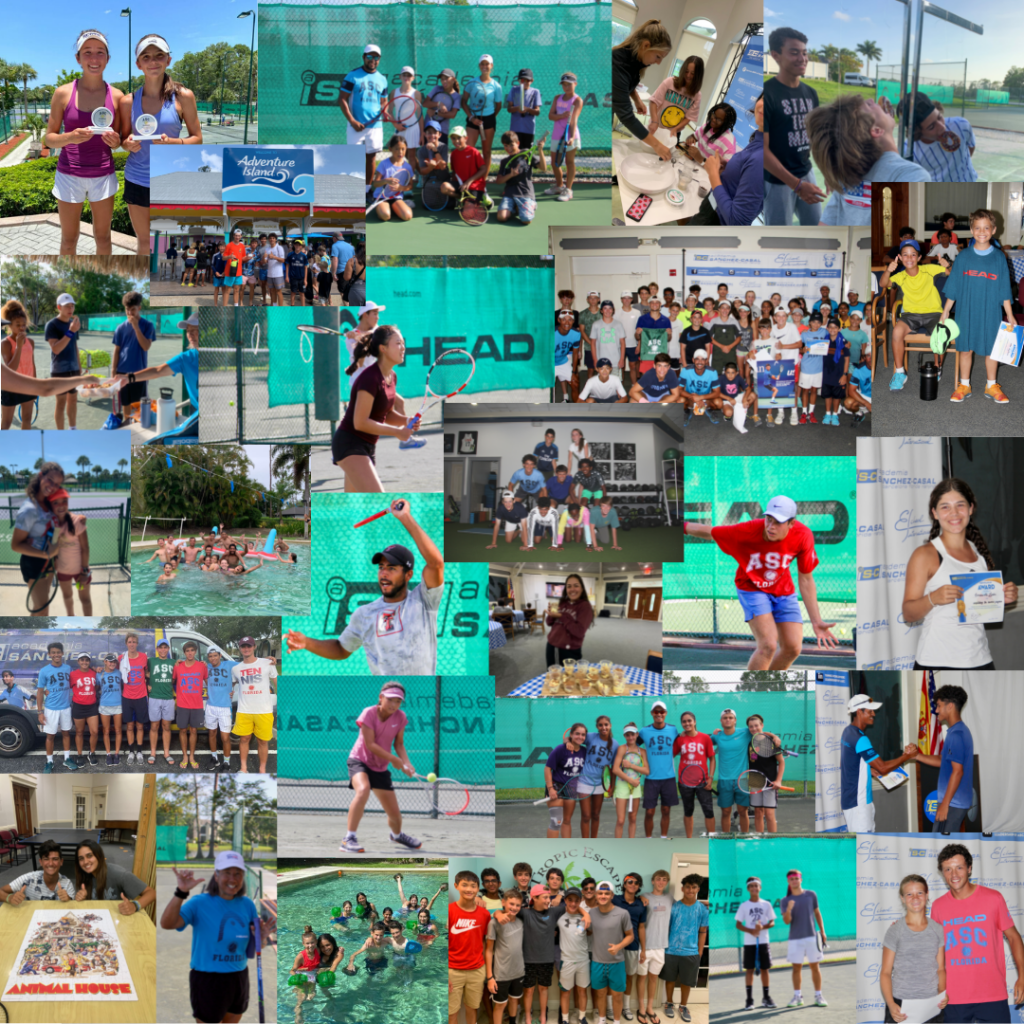 It's summertime! It is the time of the year when I look forward to meeting my friends, so I can spend time together and enjoy the summer weather. During this time my parents are always working, which means they don't have much time to spend with me or my siblings. It was then that they came across the Sanchez-Casal academy in Florida.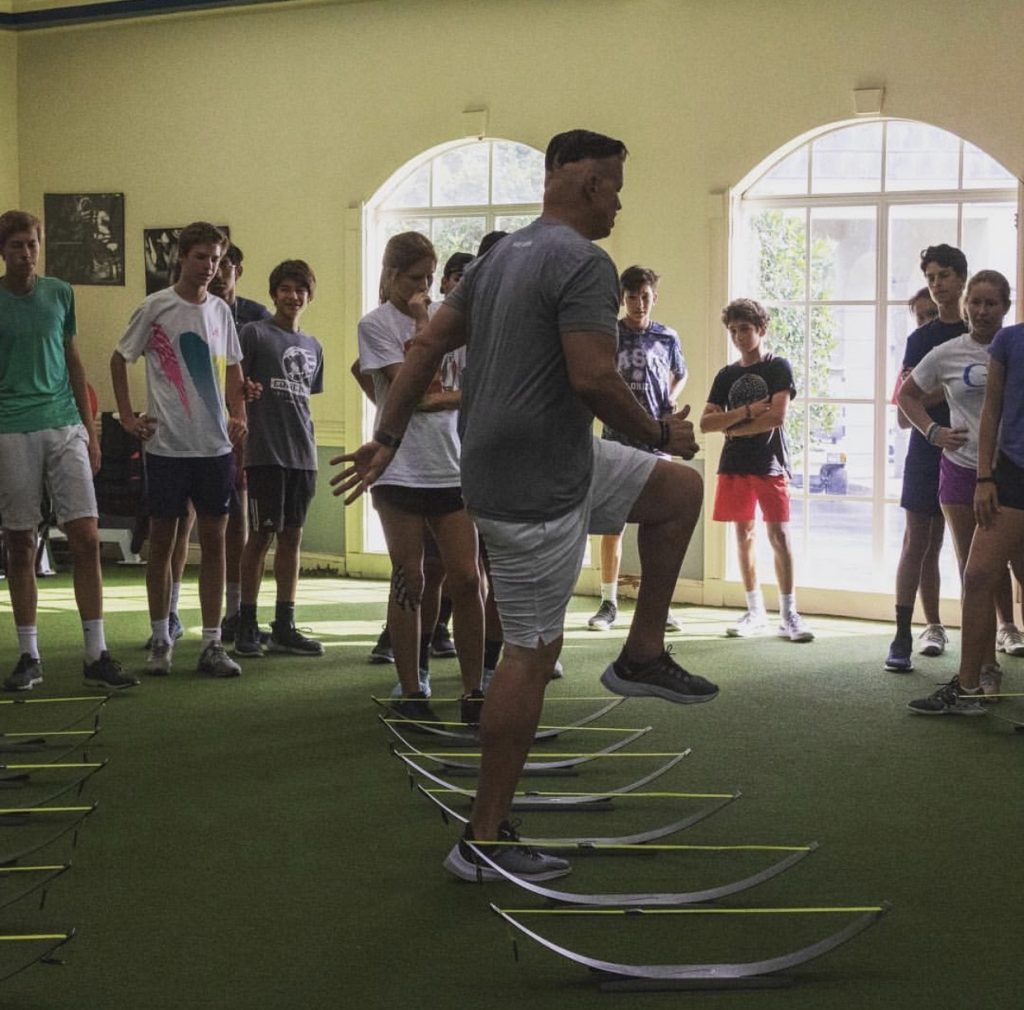 Fitness in tennis represents a very strong and important pillar on the players preparation; a well designed physical plan can be the key factor for a successful match result. At ASC daily physical training is composed of 1 hour of athlete-specific performance training; working on different aspects including: speed, power, agility, quickness, coordination, balance, and core.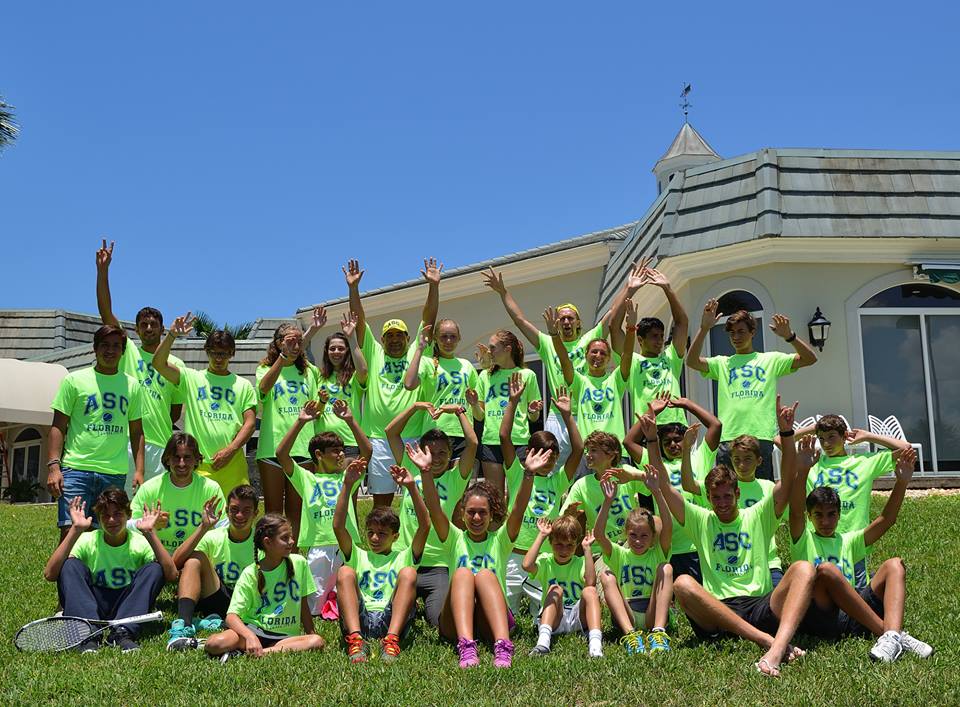 When a player comes in the summer, he/she has a unique experience that makes them improve their tennis level, enjoy the activities, meet a lot of people from different parts of the world, get to know different cultures and leave with good memories of their summer. The beginning of the school is the end of a special summer, a summer that allowed the independent growth of a child who develops unique experiences. The school year complicates the possibility of accomplishing the goals of a boy or girl that is a sport lover and, at the same time wants to keep studying.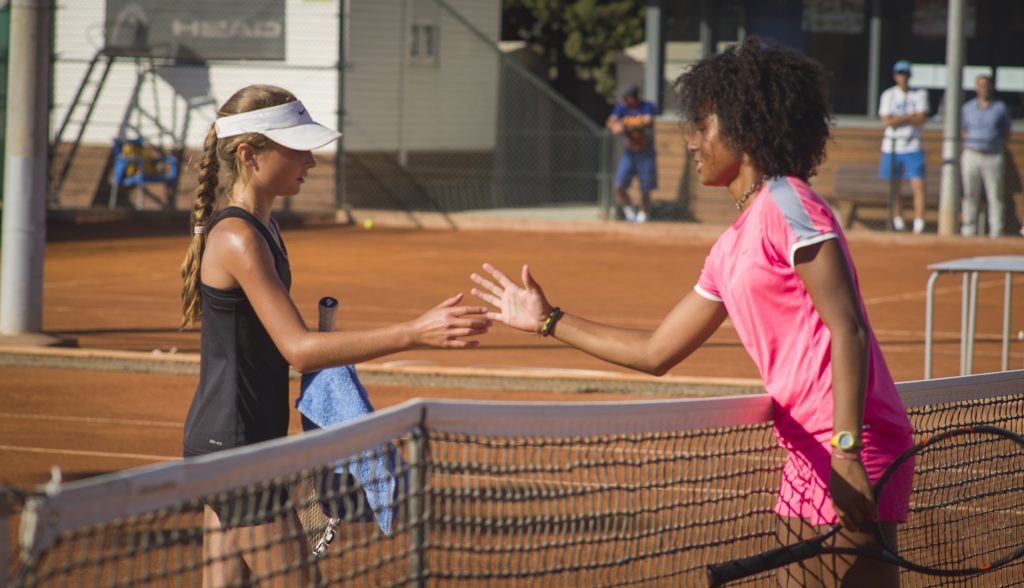 Competing is the best way to progress in your tennis game. Competition is where you implement everything you've learned and where you check if you are able to apply the learning to the game. And summer is the best time to travel for tournaments.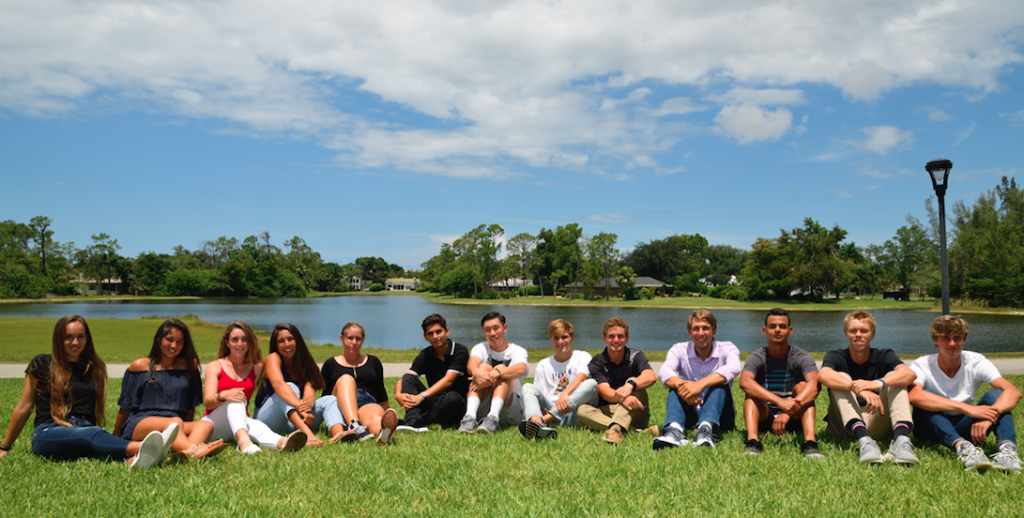 As the Class of 2019 prepares to graduate from ASC/ ESIS, a wide variety of opportunities await them in life, most immediately at colleges and universities throughout the United States. The 13 seniors, comprising the largest Academy class from Naples to graduate thus far, have accepted offers from some of the finest academic and athletic programs in the nation, among them Tufts University, Michigan State University and Brigham Young University.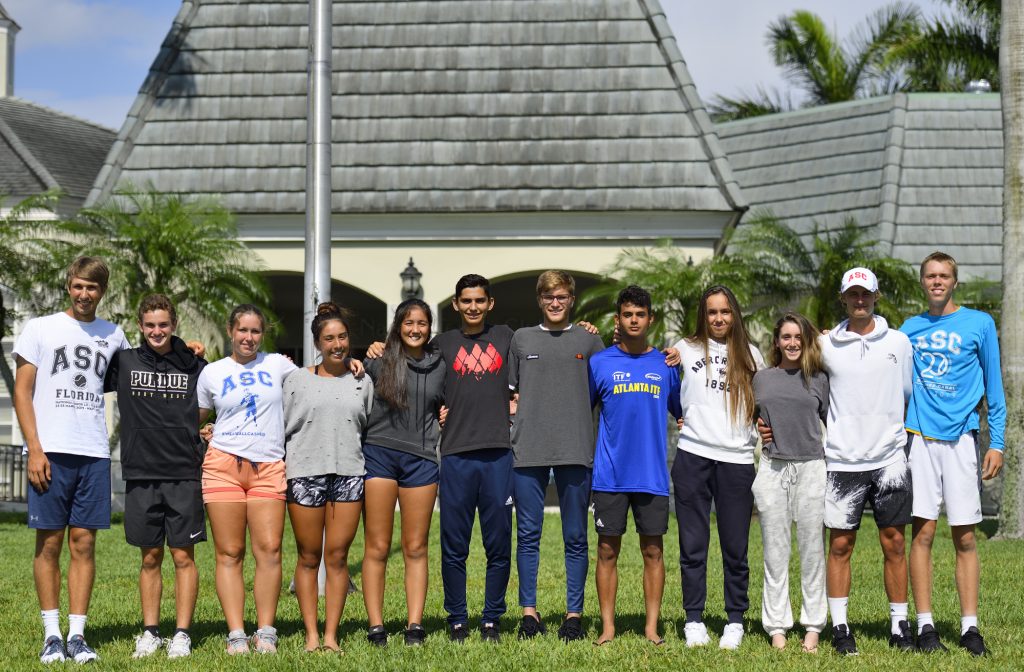 There are only a few weeks for the long-awaited graduation of our students-athletes at ASC Florida, we wanted to interview our senior students and know their stories of how they got to Sanchez-Casal, what their expectations are in this new university stage, and their advice for young people who seek to balance tennis with their studies; they told us how all the effort was worth it in the end after so many years of sacrifice and hard work. Clara March, Aleksandra Caricir, and Casey Cummings of the Sanchez-Casal Florida Academy.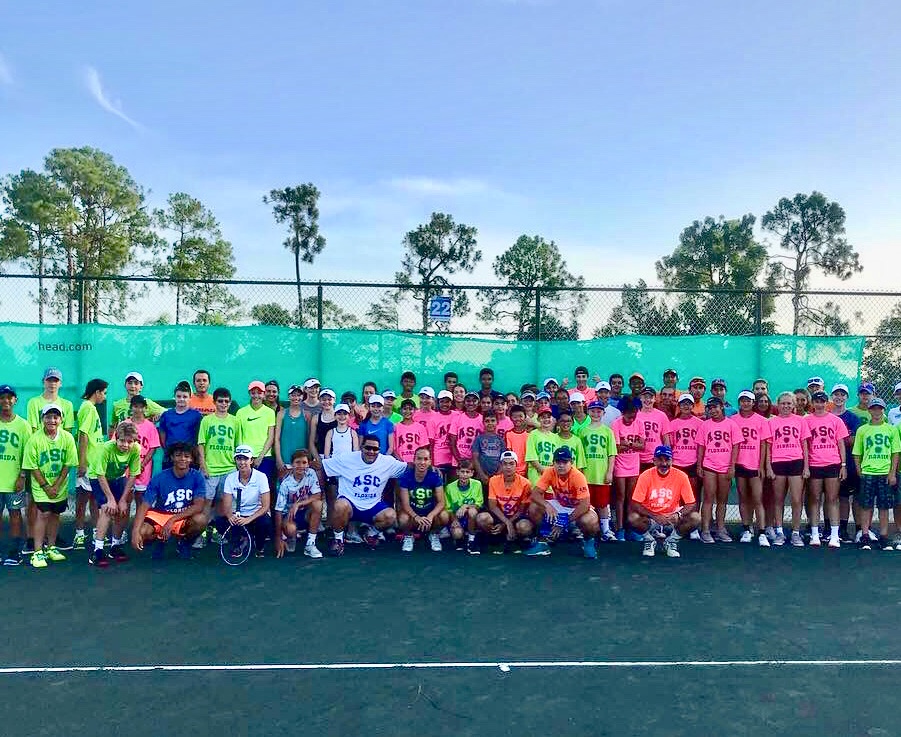 It's 6:00am and Julia's alarm clock sounds. Outside it's still a bit dark and quiet. She prepares her tennis bag and grabs her racquet. She walks five minutes from the house to the cafeteria with some campers to meet the big group and have breakfast by 6:30am. Breakfast includes cereal, toast, ham and cheese sandwiches, fruit juice and milk.
At 7:00am she's on the court to start her morning practice for three hours. It's a sunny day as almost every day is in Naples, Florida. After tennis practice, she has an hour of fitness to stretch but also goes through a tennis specific performance training.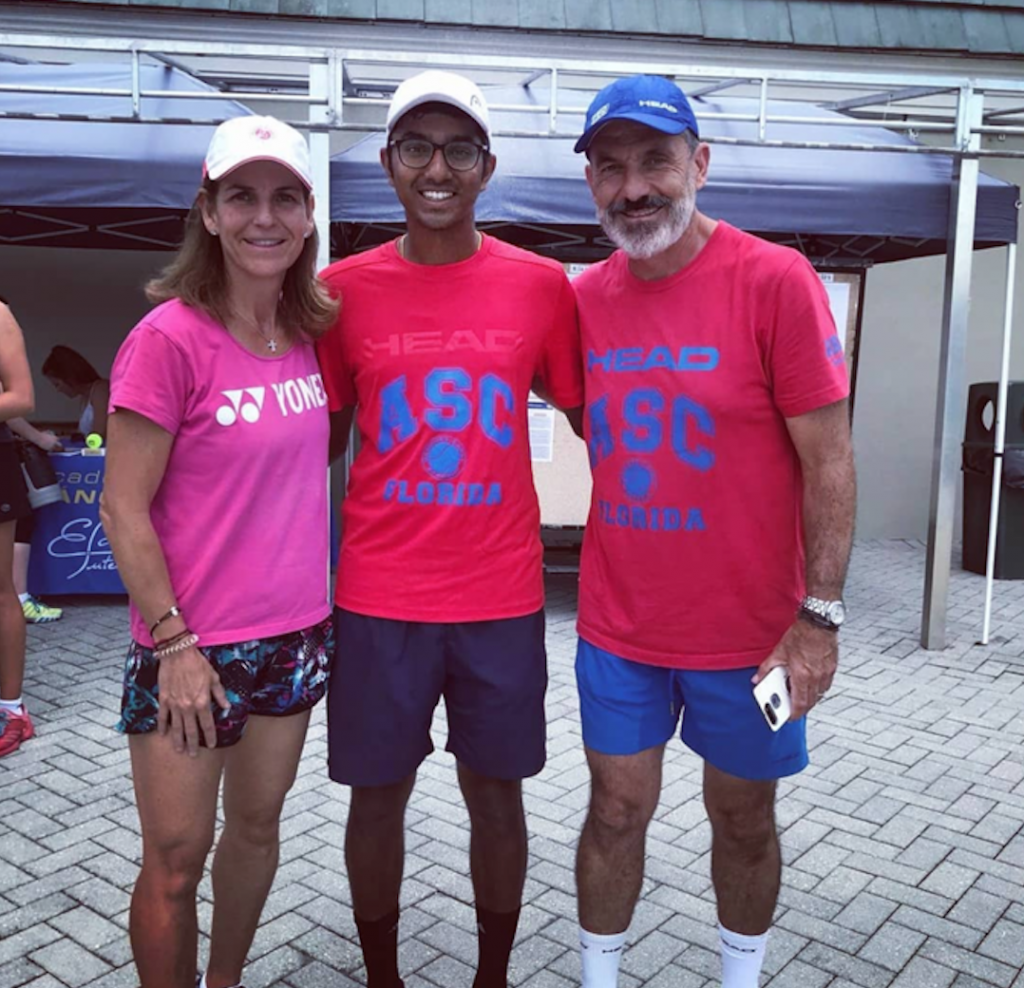 It was 2014 when I first came across Academia Sanchez-Casal. I had just finished 10th grade and was frustrated with my daily life in India. I always felt like there was something holding me back and that I could perform better, both as an athlete and as a student. So, when I decided to join ASC, I came prepared to work hard and take my tennis to a new level, but what I got was truly something extraordinary. The two years I spent here was the most enriching years of my life. The quality of the tennis and fitness training was second to none, which was helped by a good, private international school. The coaches and staff made me feel as if I were a part of their family, so much so that 2 years after I graduated as the valedictorian of my class, I felt the urge to return to ASC as a coach.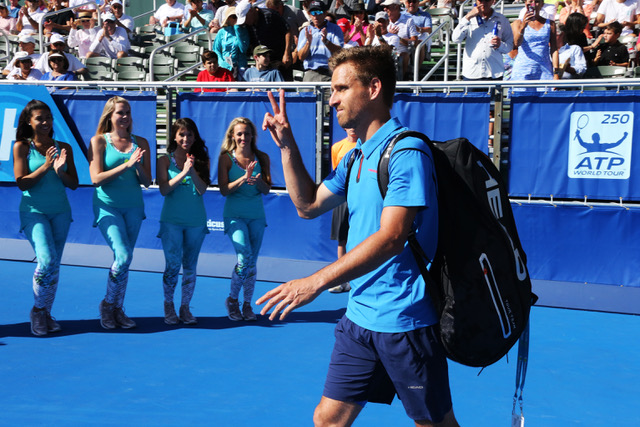 A top-ranked tennis professional, although alone on court, is supported by a variety of experts: at the very least, an ATP or WTA player usually travels with a tennis coach, a physiotherapist, and a fitness trainer. However, on championship Sunday of the 2018 Delray Beach Open, 64th world-ranked German Peter Gojowczyk was supported by a much more unpredictable team: I (who had just met Peter 10 days prior to that Sunday), along with an old friend of Peter's from 11 years prior and his friend's daughter were the ones accompanying him. In hindsight, perhaps the unforeseen makeup of his player's box that day was representative of his surprising run to the final that week.