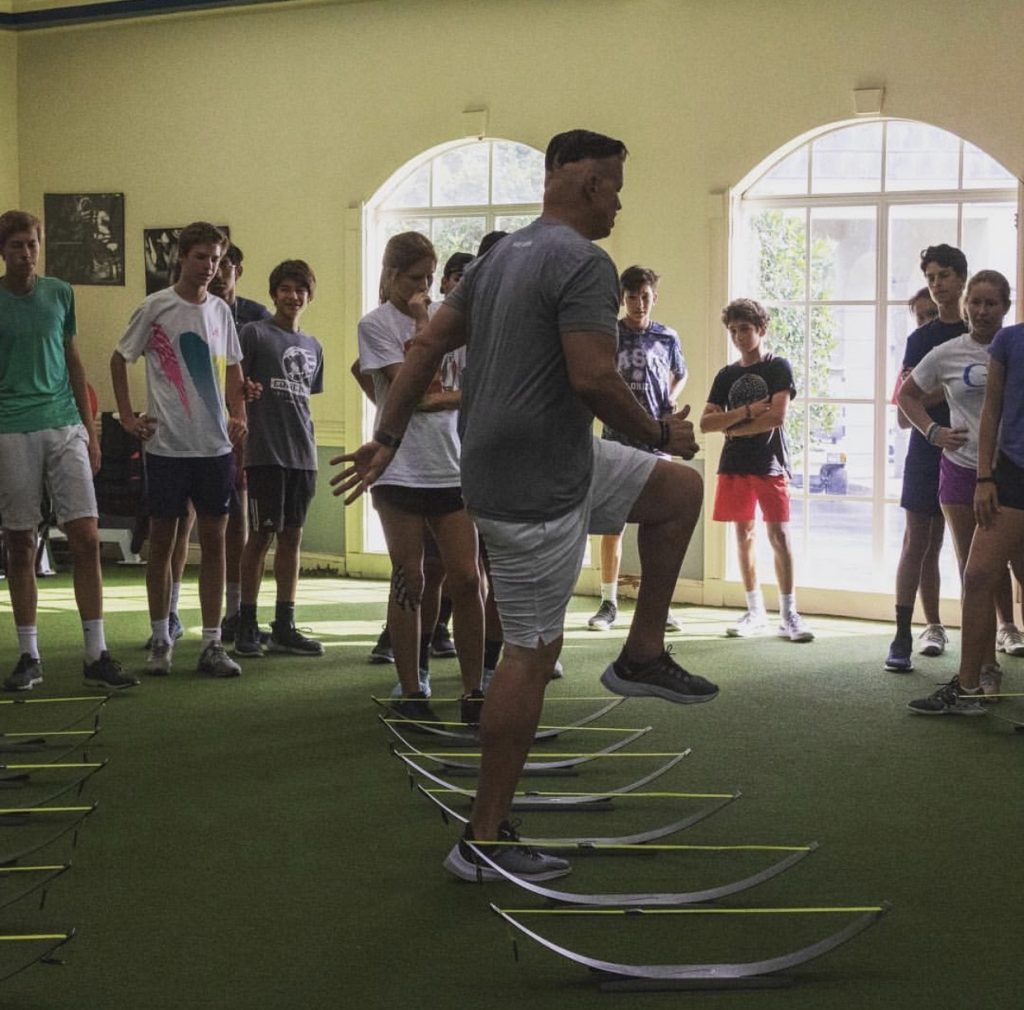 Fitness in tennis represents a very strong and important pillar on the players preparation; a well designed physical plan can be the key factor for a successful match result. At ASC daily physical training is composed of 1 hour of athlete-specific performance training; working on different aspects including: speed, power, agility, quickness, coordination, balance, and core.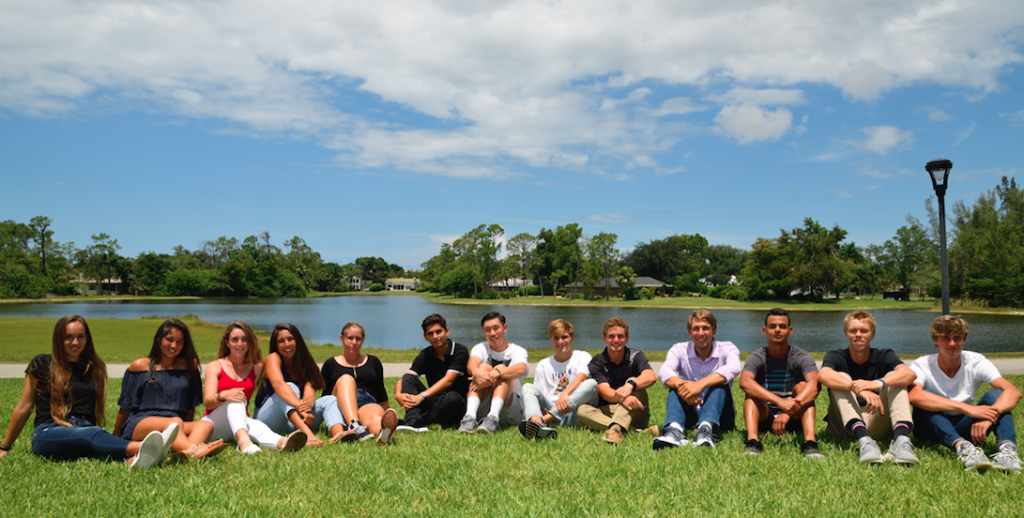 As the Class of 2019 prepares to graduate from ASC/ ESIS, a wide variety of opportunities await them in life, most immediately at colleges and universities throughout the United States. The 13 seniors, comprising the largest Academy class from Naples to graduate thus far, have accepted offers from some of the finest academic and athletic programs in the nation, among them Tufts University, Michigan State University and Brigham Young University.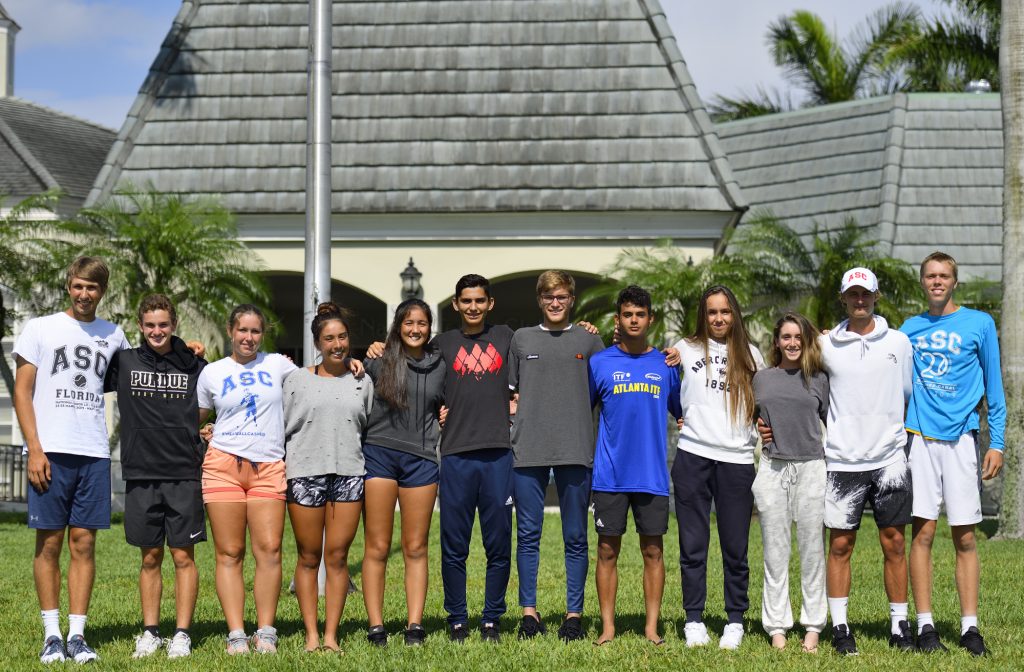 There are only a few weeks for the long-awaited graduation of our students-athletes at ASC Florida, we wanted to interview our senior students and know their stories of how they got to Sanchez-Casal, what their expectations are in this new university stage, and their advice for young people who seek to balance tennis with their studies; they told us how all the effort was worth it in the end after so many years of sacrifice and hard work. Clara March, Aleksandra Caricir, and Casey Cummings of the Sanchez-Casal Florida Academy.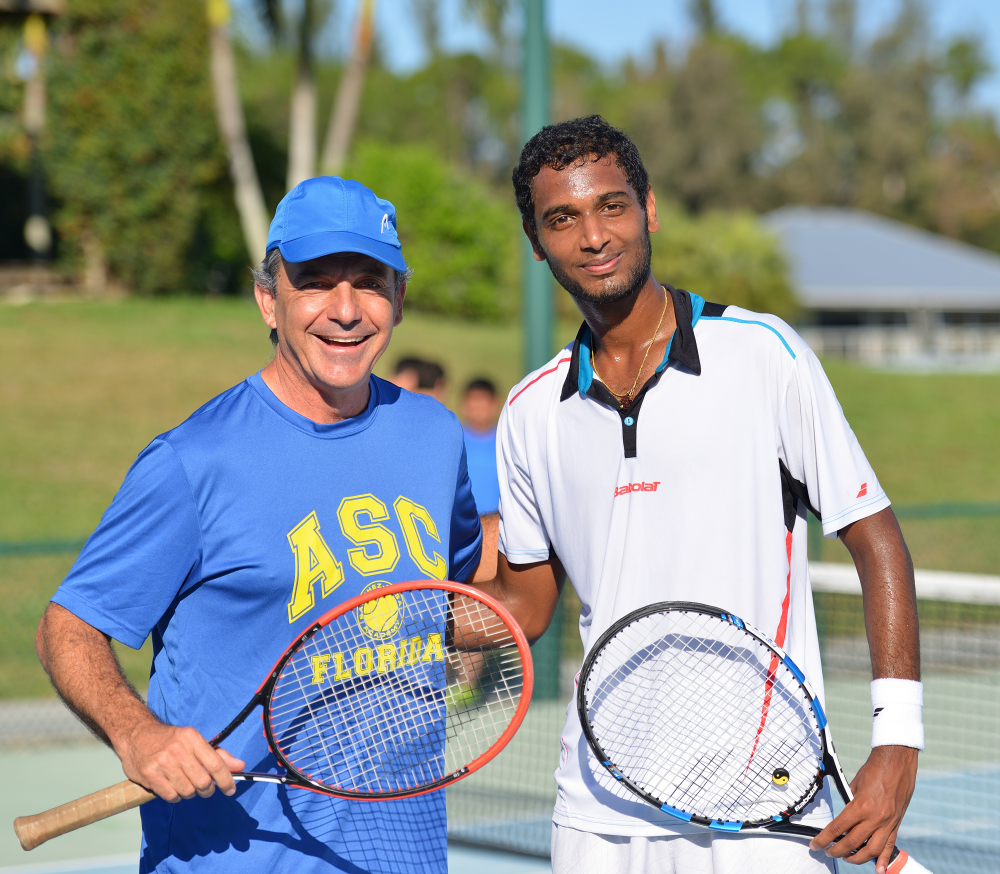 ASC player Ramkumar Ramanathan is one to watch at the Miami Open 2018. Last year the Indian player jumped 143 spots in the Singles ranking and is now ranked world N135. Also, worth mentioning is his victory over world N6 Dominic Thiem at the Antalya Open in June 2017 (where he reached the quarterfinals), his first main draw qualification of a Masters 1000 tournament at Cincinnati Masters in August 2017, or his role as a N1 player at the India Davis Cup Team. However, the 23-year old player is now facing one of his long time aspired career goals: to compete in the Miami Open.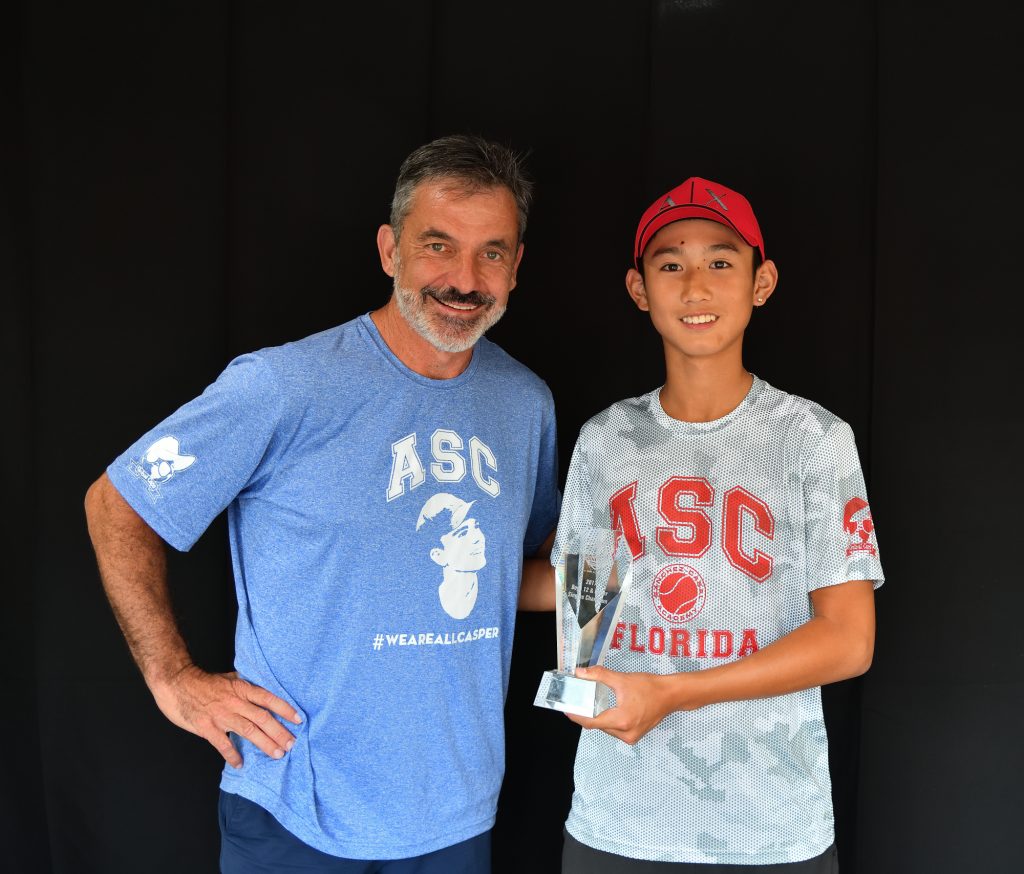 December is a busy month for junior tennis players. The prestigious Orange Bowl, Little Mo, Eddie Herr are marked in their tournament calendar from the beginning of the year. Mostly all ASC academy players compete in these events, showcasing their talent and hard work demonstrated throughout the year.
Great efforts resulted in the first week of December: Academia Sánchez-Casal (ASC) student-athlete, Jerry Shang, won the Boys '12 Eddie Herr Championship, an internationally renowned event which gathers over 2000 junior tennis players from more than 90 countries.
Champions are those that in the face of adversity are resilient.
This is quote 17 of a series launched by Emilio Sánchez Vicario under the title '21 Successful Habits for Overcoming Adversity'. In his previous articles, Emilio has linked together personal experiences with other people's stories of progress and improvement, with adversity as the underlying theme. The 17th quote is entitled, 'Accept that adversity is always there: you have to live with it, it is part of your 'Actual State', it is a part of everything.' In this article, we wanted Emilio to explain why he choose adversity as the underlying theme of this series, and what it means to him.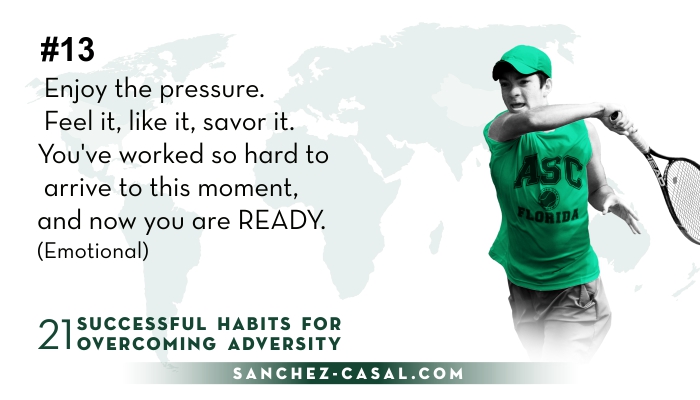 Enjoy the pressure. Feel it, like it, savor it. You've worked so hard to arrive to this moment and now you are READY.
By Emilio Sánchez Vicario, CEO & Founder at Sánchez-Casal Academy.
The Davis Cup is different. It is something special that arrives at the end of every year bringing incredible stories full of emotion. The result of this energy that turn out epic matches. This year, Argentina's story touched my heart.